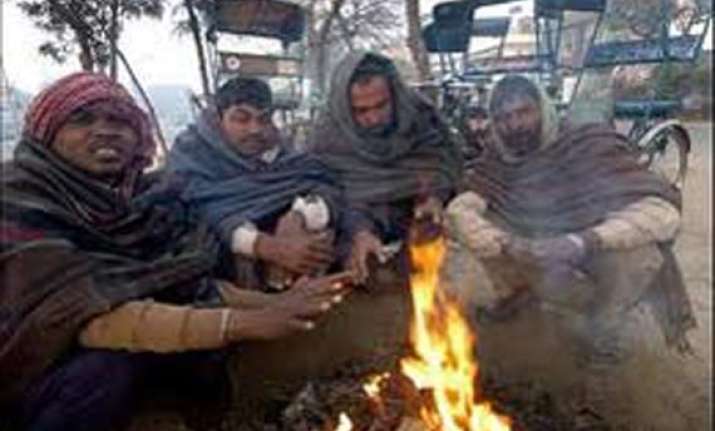 Shimla, Dec 7 : There was no respite from the cold wave and icy winds in Himachal Pradesh as temperature in the higher reaches of the state hovered around freezing point.
Although day and night temperatures rose by one to two degree Celsius in the state, there was no relent from the biting cold wind in the higher parts of the state, MeT office sources said.
Keylong, the district headquarters of the Lahaul and Spiti, recorded a minimum temperature at minus 3.5 deg C while it was 2 deg C at Kalpa in Kinnaur district.
The state capital Shimla recorded a night temperature at 10.4 deg C followed by Nahan at 10.3 deg C, Dharamsala 8.6 deg C, Una 8.4 deg C, Sundernagar 3.6 deg C and Manali at 2.6
deg C.
Shimla recorded a day temperature at 16 deg C, a fall of 4.4 deg C from yesterday's 20.4 deg C C as the weather remained cloudy.
Una and Nahan were hottest with the maximum temperature recording at 22.8 deg C each followed by Solan at 21 deg C, Sundernagar 20.1 deg C, Bhuntar 15.6 deg C and Kalpa 10.8 deg C, the sources added. The local MeT office predicted dry weather for the next 24 hours in the state.