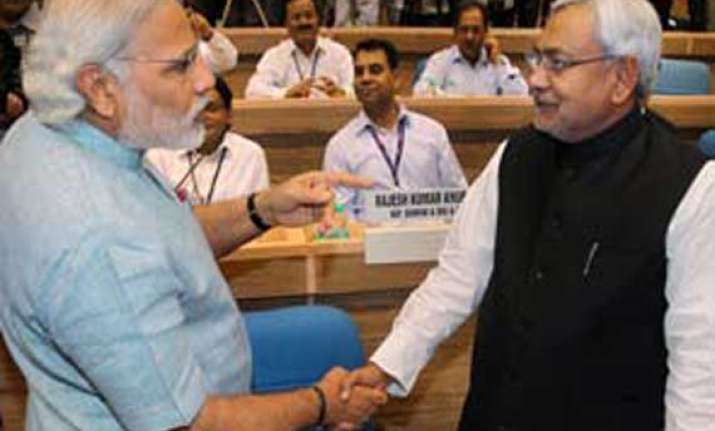 Patna:Bihar Chief Minister Nitish Kumar is using Facebook to target BJP ahead of the Lok Sabha polls.
In his latest post, Nitish Kumar has compared Bihar to Gujarat and had questioned whether Bihar is better or Gujarat?
He has stated that Bihar should be considered more developed as it was a state with very low per capita income but still it has come a long way in terms of improvement in literacy rate and living standard, in contrast to it Gujarat is a state with high per capita income but still its growth rate is low.
Eralier Nitish Kumar attacked the BJP over special status to Bihar and also criticised the Bharatiya Janata Party (BJP) for joining hands with Maharashtra Navnirman Sena (MNS).
Kumar aborted his partnership with the BJP because he said he could not support the national ascension of a divisive leader like Mr Modi.  
Kumar alleges that as chief minister of Gujarat, Modi did not protect hundreds of Muslims who were killed in the state's communal riots in 2002.
A Supreme Court inquiry has cleared Mr Modi of charges that he was complicit in the violence. A court also recently ruled that he will not be prosecuted.
On such posts of Nitish Kumar BJP earlier stated that Kumar's stand on Modi is driven not by ideology but by a desperate attempt to ingratiate himself with Bihar's Muslim voters.