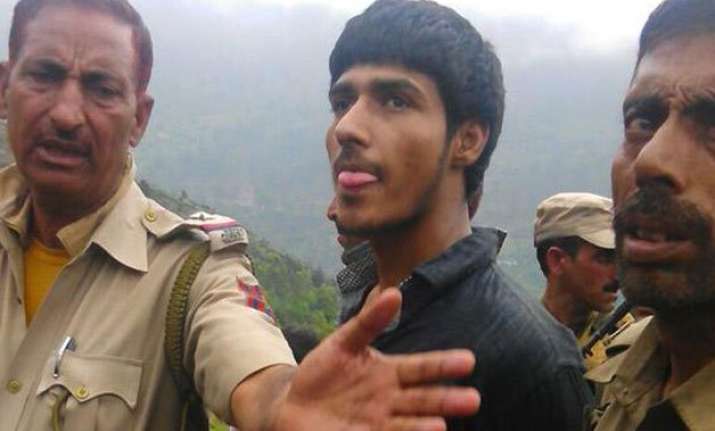 Srinagar : A co-owner of the truck in which Pakistani terrorist Naved allegedly travelled to Udhampur to carry out the terror strike in August this year has been arrested by the National Investigation Agency.
Sabjar Ahmed, who also allegedly used to provide transport facilities to infiltrating Lashkar-e-Toiba militants in Kashmir, was nabbed last night from Kulgam in South Kashmir.
Ahmed is alleged to be the conductor and co-owner of the truck in which Naved is believed to have travelled, along with another terrorist Mohammed Noman alias Momin, to Udhampur on August 5 where they attacked the BSF convoy, NIA sources said.
A group of four LeT terrorists Mohammad Naved Yakub, Zhargham alias Mohammed Bhai, Abu Okasa and Noman had entered India from Baba Reshi in Baramulla district to south Kashmir.
The group split into two. One group attacked BSF convoy in Udhampur on August 5, during which Naved was arrested and his associate Mohammed Noman alias Momin was killed.
The agency had already arrested Showkat Ahmed Bhat and Khursheed Ahmed who were also involved in the alleged transportation of the terrorists in Kashmir.