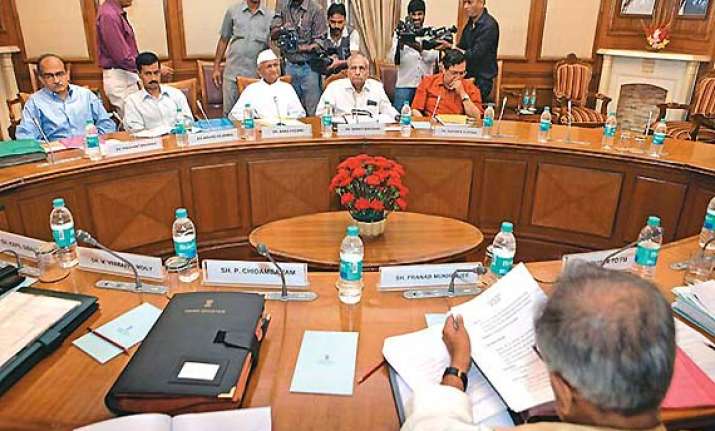 New Delhi, Dec 21: A new Lokpal Bill will be introduced in the Lok Sabha tomorrow and the existing one withdrawn.

This was conveyed by government to main opposition BJP today along with the intention to have a three-day additional sitting of Parliament from December 27 to take up this crucial Bill. BJP gave its nod to this proposal. 

Finance Minister Pranab Mukherjee held a meeting today with Leader of Opposition in Lok Sabha Sushma Swaraj, her counterpart in Rajya Sabha Arun Jaitley and BJP leader L K Advani to discuss the issue.

Mukherjee conveyed to the BJP that the Lokpal Bill passed by the Cabinet last night can be circulated to MPs only today evening, according to sources. He also said that the existing Lokpal Bill- introduced in the Monsoon Session of Parliament-will be withdrawn in Lok Sabha tomorrow and the new Bill introduced.

Mukherjee said that in this scenario, there was little option but to extend the Winter Session by three more days and discuss the Lokpal Bill from December 27 to 29. 

BJP agreed to the proposal after initial reluctance.Party sources said its opposition is to the content of the Bill rather than extension of this session.  The Business Advisory Committee (BAC) will meet this evening to decide on the extension.

Government is keen to ensure passage of Lokpal along with two crucial legislations- Judicial Accountability Bill and Whistleblower Protection Bill—during the current session.  But since only two days are left, it wants additional sitting after the Christmas break.