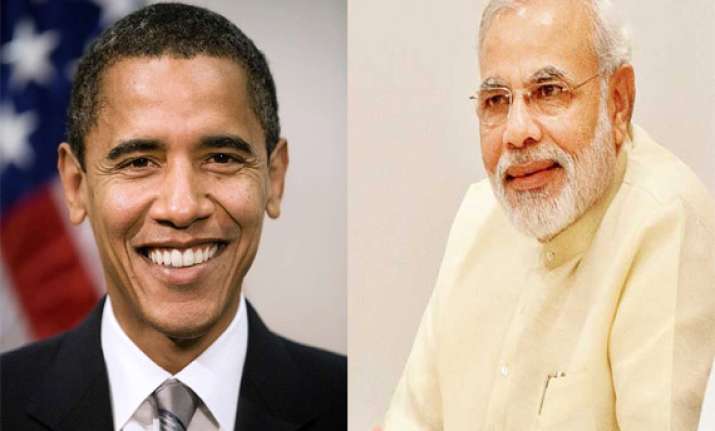 New Delhi: Prime Minister Narendra Modi is likely to meet US President Barack Obama in a bilateral meeting in September.
Modi has decided to go to the US for the UN General Assembly meeting and has agreed to have a bilateral meeting with Barack Obama.
Obama had invited Modi to the US when he called up the PM to congratulate him.
Significantly, the meeting won't happen on the sidelines of the United Nations general assembly in New York but in the form of a full-fledged bilateral summit in Washington.
The two sides are finalizing the date for the meeting which will be in the last week of September.
The Modi-Obama summit promises to be one of the foremost international events of the year and will overshadow Modi's presence at UNGA, if he decides to go to New York too.
The meeting assumes importance as this will be the first time Modi will visit the US after he was denied a visa by the George Bush administration after the 2002 Gujarat riots under the controversial International Religious Freedom Act.
The US approach to Modi though appeared to change in March 2013 when a three-member US Republican Party delegation met Modi while he was the Chief Minister of Gujarat.
In February this year, now retired US ambassador to India, Nancy Powell, had gone to Ahmedabad to meet Modi, who was then the BJP's PM candidate.