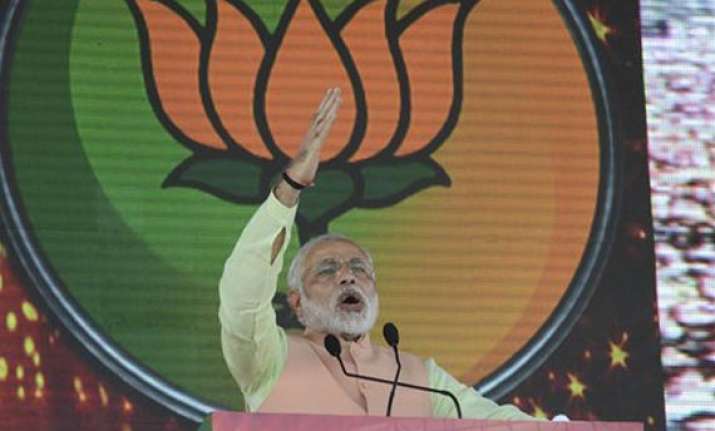 Bangalore: Against the backdrop of serial bomb blasts that rocked its prime ministerial candidate Narendra Modi's meeting in Patna, the BJP today said the leader would address a rally in the city on November 17 and urged the Congress government of the state to arrange adequate security to it.
Speaking to reporters, party spokesperson Prakash Javadekar said, "We hope that the state government takes necessary precaution."
Noting that Sunday's serial blasts in Patna, Javadekar also said, "We cannot forget the bomb blasts near BJP state office (in Bangalore) in April. Some members of the Coimbatore module were arrested in Puttur who planted these bombs as well as carried out targeted killings of five BJP leaders in Tamil Nadu and attacked L K Advani's rally in Coimbatore."
BJP would collect Rs 10 from party workers as entry fee for the rally, state leaders said.
Asked on whether the BJP was willing to take B S Yeddyurappa back into party fold, Javadekar said, "I think you have to wait for few more days. Let's see."