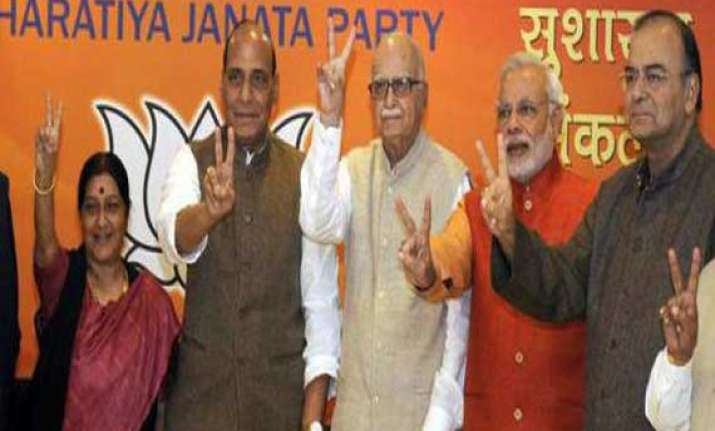 New Delhi: Narendra Modi soon will be the 15th Prime Minister of India and his mantra is 'minimum government, maximum governance'.
As per reports, Modi is likely to merge several ministries like transport, which involves surface transport, shipping, metro and bullet trains. Some reports even claimed that Railways and Civil Aviation could also be merged with the transport portfolio.
Similarly, the Ministry for Overseas Indians could come under the External Affairs Ministry, Panchayati Raj could be merged with Rural Development, and Social Justice with Tribal Affairs.
Modi, who takes oath as the PM later today at 6 pm, in the forecourt of the Rashtrapati Bhawan, and takes over the reins of the country from Manmohan Singh, took to Twitter Sunday night and said: Keeping our commitment to 'Minimum Government, Maximum Governance' we have made an unprecedented & positive change in Ministry formation.
PM-elect has "adopted (the) guiding principle of 'minimum government and maximum governance' and also rationalization with a commitment to bring a change in the work culture and style of governance."
"The focus is on convergence in the activities of various ministries where one Cabinet minister will be heading a cluster of ministries who are working in complimentary sectors. Mr Modi is eventually aiming at Smart Governance where the top layers of Government will be downsized and there would be expansion at the grass root level," he added.
Modi further added, "In the ministry formation, the process of development will be more inclusive than it has been,".