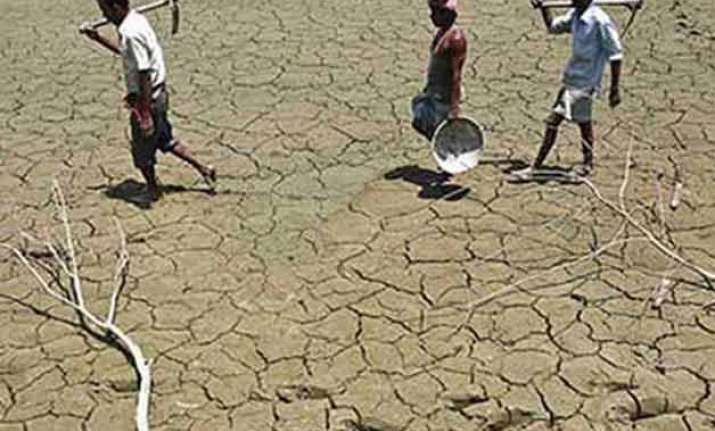 Mumbai: Members of local Muslim community today handed over Rs 7 lakh, collected outside the mosques after the Friday prayers, to the NGO SEWA for its initiative 'Help Kisan', aimed at helping drought-affected farmers of Maharashtra, especially the Marathwada region.
Cheques of Rs 20,000 were also distributed to farmers from Beed, Latur and Osmanabad at the program.
SEWA has also announced that it would donate Rs 20 lakh to the farmers from Marathwada.
A team of SEWA representatives will visit Solapur, Beed, Osmanabad and Latur on October 5, informed SEWA president Yusuf Abrahani.
Imam of Handiwali Masjid, Maulana Aijaz Kashmiri, announced that his mosque will donate Rs 1 lakh for farmers.
"Farmers feed us, but today they are reeling under drought. It's our moral duty to support them," Abrahani said.
Shia cleric, Maulana Zaheer Abbas Rizvi, said that helping the needy is a basic tenet of Islam.
Maulana Shahid Nasiri said, "Muslims must help the poor people since its binding upon them to do so. There are several references from Quran and Hadith which direct us to help people and to serve the needy."
Aamir Edresy, president of Association of Muslim Professionals, said, "AMP is supporting SEWA and soon a team will be visiting the villages of Latur, Beed and Osmanabad districts to provide financial support to the needy farmers.