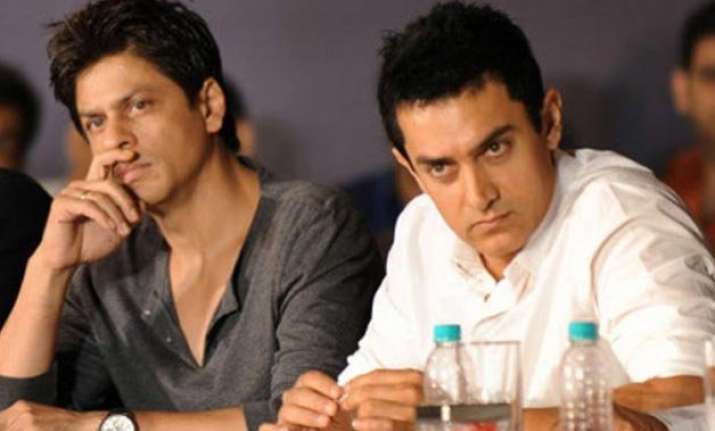 Mumbai: Bollywood superstars Aamir Khan and Shah Rukh Khan are among 25 film personalities who will no longer enjoy what officials have termed as an "unwanted" security cover, The Indian Express reported today. The actors had been provided with additional security cover post their comments on the 'intolerance' issue.
According to officials, a review of the security cover provided to these personalities concluded that the actors no longer faced any threat and hence did not need the cover. Following the security revamp, only two constables will accompany the two actors and will work in shifts. Armed vehicles and armed protocol that was attached to the actors has now been recalled, the report said.
However, the Mumbai Police has officially denied any such move in the offing. "There is no downscaling of existing personal security provided to film personalities," Mumbai Police said in a tweet sent out today afternoon. Interestingly, the tweet was removed soon after it was posted. Now, Mumbai Police has said it is going to hold a press conference at 4.30 PM today. Clarity on the issue can be expected at the briefing.  
Shah Rukh Khan has been considered a target following trouble for his film 'My Name is Khan' in 2010 and Hafiz Saeed offering him accommodation in 2013. Aamir, on the other hand, waded into troubled waters for his film 'PK'. However, he was given an additional cover after he expressed his views on acts of intolerance in November.
Following the overhaul, only two armed constables will shadow the two actors in two shifts. The armed protocol and armed vehicles have been called back, confirmed officials.
Shah Rukh and Aamir are among 25 Hindi film personalities whose security cover has either been trimmed or removed totally. Of the 25 personalities whose security has now been fully withdrawn are Bollywood director and producer Vidhu Vinod Chopra, director Rajkumar Hirani, director Farah Khan and producer siblings Ali and Karim Morani, The Indian Express report said. 
The Mumbai Police was, until now, providing security to around 40 Bollywood celebrities. The list has been brought down to around 15 personalities.
These personalities are faced with what senior police officials have termed a "genuine threat perception." These 15 personalities include actor Akshay Kumar, producers Mahesh and Mukesh Bhatt, Lata Mangeshkar, Dilip Kumar and Amitabh Bachchan.
Akshay Kumar has been given security in view of the threat perception since the release of his movies Khiladi 786 and Oh My God. He also received extortion calls from the underworld.
While the Bhatt brothers have allegedly received threats both from the underworld and terror outfits like the Indian Mujahideen, Bachchan, Dilip Kumar and Lata Mangeshkar will enjoy round-the-clock security cover besides a police escort as they are viewed as iconic figures.