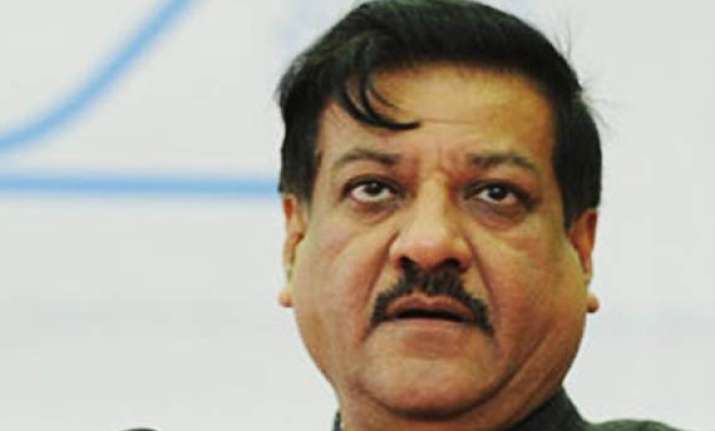 Mumbai, Jul 15: Maharashtra Chief Minister Ashok Chavan has said  he could not reach top police officers for about 15 minutes after Wednesday's triple bombings due to a "shocking and unacceptable" communication breakdown.

In interviews to national TV networks, Chavan said mobile communication had completely collapsed within minutes of the terror strikes  on Wednesday evening in Mumbai.




"There was complete communication breakdown in first 15 minutes. It was shocking and unacceptable, it unnerved me. Mobile network was jammed," said Chavan in an interview to a news channel.

In another interview,  the chief minister said: "I could not contact chief of police, DGP for 15 minutes."

He said that it was a "very serious" issue and the lacunae needed to be plugged.

The government, he said, was thinking of getting satellite phones or dedicated mobile network for such emergency situations.




"We need dedicated apparatus for emergency communication, better ambulances, better road maps and people too should be educated on what to do in an emergency situation," he said.

Chavan also spoke about the need to have state-of-the-art equipment to deal with such situations.

"Procurement of equipment is a problem. I have raised this issue with the PM (Manmohan Singh) and Home Minister (P. Chidambaram). But technology keeps on changing, you buy something and then it gets outdated. Almost 5,000 CCTVS were meant to be bought for Mumbai, which did not happen. I will see to it that this will happen and it is expedited," he said.

He, however, denied that the emergency medical responses in India were lagging.
 
"Just a few minutes after the information reached officials, several ambulances from concerned hospitals moved out. They reached the spot within some time, though it took time to take the injured as some spots were overcrowded."

There were both private and public hospitals for the help and all of them responded "marvellously", he added.




Chavan also disclosed that 12 teams have been formed to probe the terror attack that killed 17 people and injured 131.

The chief minister said the possibility of the involvement of the underworld and Left-wing extremists in the worst terror attack after the November 2008 strike was also being looked at.

Asked about the possibility of a suicide bomber in one of the bombings, Chavan replied: "I'll not dwell greatly into the investigation but what is clear is that ammonium nitrate was used.

"It was electronically planted and if it is so then it has a circuit which denies the possibility of a suicide bomber. It is not logical to have electronic timer and a suicide bomber."

However, he added, that the male body on which an electric circuit was found and another with severed head might have been too close to the impact of the explosion.

He said that investigators have been directed to look at even the most remote possibility.

"Several teams have been created including the (Anti-Terrorism Squad) ATS, (National Investigation Agency) NIA, (National Security Guard) NSG and also the crime branch which cracked the Dey murder case," the chief minister said.

He said forensic investigators had collected all the required samples, including blood samples and explosives substances.

He further added that the investigators were examining the voluminous CCTV footages recorded but it wasn't of much help so far because "the places were overcrowded and it was raining very hard (when the bombs exploded)".

Without naming the  BJP, Chavan  said he was "upset" over the government being criticised for its alleged laxity in fighting the terror.

"I was very upset that one of the political parties tried to politicise the issue. They have a right to criticise but there is a time and a place."  IANS