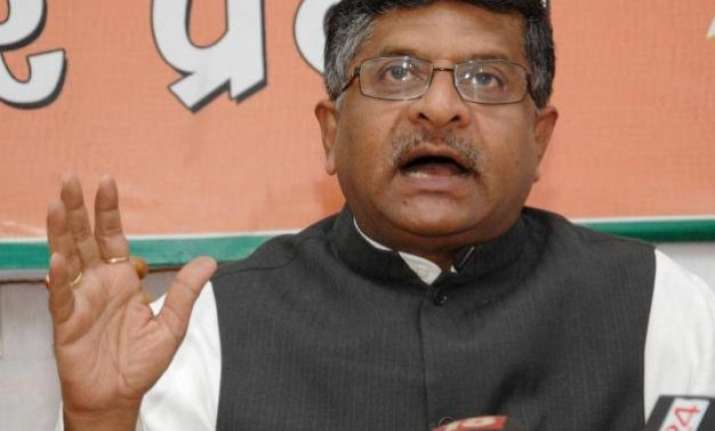 Varanasi: Telecom Minister Ravi Shankar Prasad yesterday inaugurated BSNL's free Wi-Fi service at two ghats in Varanasi and announced to provide similar facility to visitors at 407 tourist places in 45 cities across the country soon.
While inaugurating BSNL's Wi-Fi zone at Dashashwamedh and Sheetla ghats in Varanasi, the minister said prominent tourist places across India, including Taj Mahal, Sarnath, Fatehpur Sikri, Konark, Mahabaleshwara, Khajuraho, Hampi and Tanjore, will soon have similar facility.
As per the latest plan of Central government, cities having a population of more than 1 million will be connected with Wi-Fi network. The government will identify 10 prominent public places in each city for W-iFi connectivity. Also, under the Prime Minister's Digital India Mission, the government will connect around 2.5 lakh gram panchayat will get with optical fibre network.
"This will open doors for E- commerce, E-education and E- health services in villages. In UP only, 1941 mobile towers will be installed and the landline devices will also be upgraded   in accordance with the latest developments," the minister said.
He also said that the government has directed the municipal corporations to identify 10 prominent public places which could be connected with Wi-Fi network.
In these places, Wi-Fi network with G-PAN technique is being provided which will enable a download speed of up to 100 mbps.
"We have more than 900 million mobile and 300 million internet users in the country, BSNL  is making efforts to provide better service to them and UP is our priority." the minister concluded.
The minister promised setting up the state's first IT park in Varanasi under Software Technology Park of India.
Prasad also proposed to set up an extension centre of National Institute of Electronics & Information Technology, Gorakhpur, at Varanasi with an estimated cost of Rs 5 crore which will offer 'Digital Marketing' course for artisans and weavers in the state.