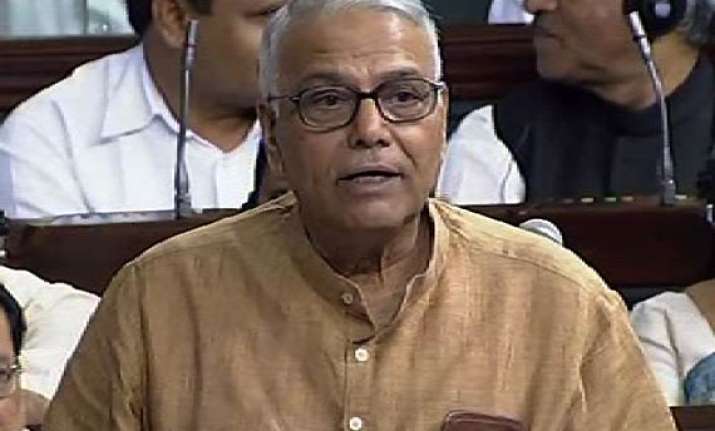 New Delhi, Dec 22: Members today took exception to the government's decision to bring back the provision of reservation for minorities in the Lokpal Bill through a corrigenda at the last moment.

"You are seeking to amend the Bill through this corrigenda. This is blackmail, this is not a parliamentary practice, and I oppose it strongly. The Government has no business doing this through this corrigenda," BJP member Yashwant Sinha said in the Lok Sabha.

"Corrigenda is used for correcting spelling mistakes and not to move amendments to a Bill," he said in a brief discussion ahead of the introduction of the Lokpal and Lokayuktas Bill in the Lok Sabha.

Sinha said it was not parliamentary practice to move amendments to key bills.

Gurudas Dasgupta (CPI) echoed Sinha's sentiments saying that the government was trying to move an amendment to the Bill in the name of corrigendum.

Asaduddin Owaisi (MIM) welcomed the issuance of the errata saying if it had not been taken care of, a message would have gone that minorities are not capable of fighting corruption.