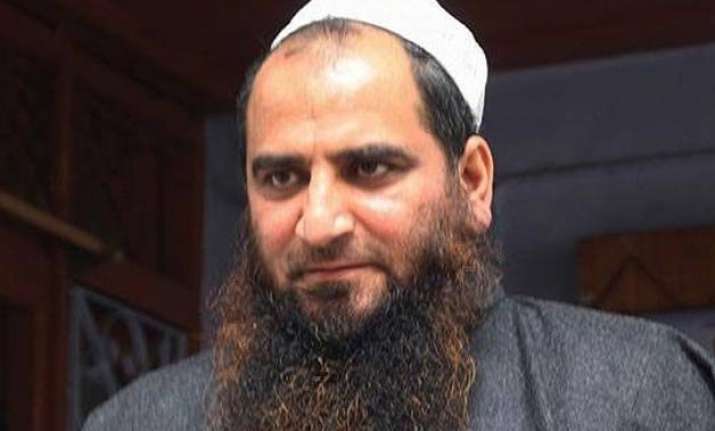 Srinagar: Recently released separatist leader Masarat Alam has described himself as a true representative of the sentiments of people of Kashmir and dared Government of India to hold a referendum to prove him wrong.
"If the Indian government is so confident that they have support in Jammu and Kashmir and people want to stay with India, let them hold a referendum and close the issue once and for all. Why do they shy away from it? If it is only people like me who are causing trouble, let the referendum be held. We will respect the verdict," he said.
In an interview to Hindustan Times, 42-year-old Alam said that he is not a terrorist and that no one has done him a favour because his release was facilitated by the law.
"Nobody has done me a favour. My release was facilitated by the law. I was detained under the Public Safety Act but charges were not pressed for six months. I was bailed out in all the 27 cases against me by the court," Alam said.
"I am not a terrorist, nor were the people who came out to protest. Ten lakh people gathered at Eidgah maidan. Did I instigate all of them? They were genuine freedom lovers who were demanding their right to be free. I am no Osama bin Laden," he added.
In 2010, over 120 people, mostly youth, killed in police and paramilitary forces action in the Valley during the unrest spearheaded by Alam.
He claimed that people were killed by armed forces and demanded an international probe in the incident.
"Let the world know how the 120 youth were killed. I am also a freedom lover who has spent 17 years in jail for that dream... People in Kashmir don't want to be with India," Alam, whose Muslim League is a constituent of Hurriyat Conference (G) headed by Syed Geelani, said.
When asked about his future plans, Alam said, "I have come from a smaller jail to a larger jail, which is Kashmir. We will continue to cherish our dream of freedom. We are in a forum led by Syed Ali Shah Geelani. We will discuss our strategy."
"I am ready to return to jail anytime," he replied quickly when asked about people demanding his re-arrest.
Alam, who was repeatedly detained under the Public Safety Act for four years, was released from the Baramulla jail on Saturday night. His release came after the newly formed J&K government's order to release political prisoners who do not face criminal charges.