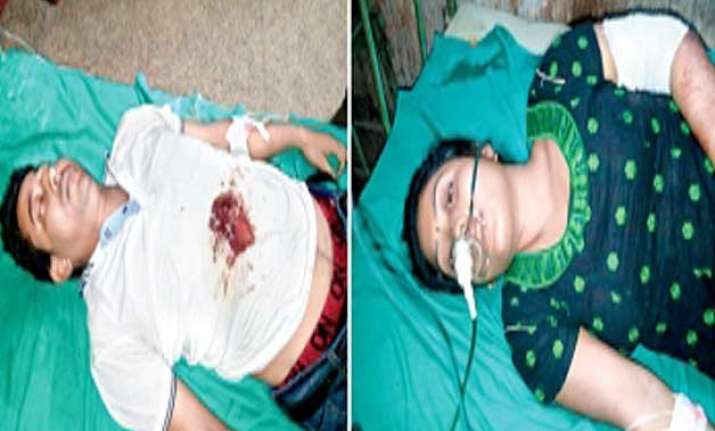 Alipurduar (North Bengal): Liton Chaki, a 32-year-old primary school teacher was travelling with his fiancee Anju Biswas on a scooty on NH31 through the dense Baksa Tiger Reserve on Wednesday afternoon, when an assailant shot a bullet through his chest, while another bullet brushed Anju's arm.
The assailant snatched Rs 500 cash and two ATM cards from Liton and escaped. Since there was nobody to help, Liton, with his chest bleeding, drove his fiancee on the scooty for nearly 14 km to Alipurduar district hospital, where he collapsed because of excessive bleeding.
Liton was immediately given treatment and then shifted to North Bengal Medical College, while Anju is being treated for bullet injury.
Police said, the couple was travelling from Rajabhatkhawa in Alipurduar to Poro via the Baksa Tiger Reserve.
Liton told police, suddenly a man came out of the forest, lunged at us and shot from his pistol. "Both of us fell, and he took away Rs 500 cash and two ATM cards from my wallet".
Liton chaki teaches at a primary school in Barbisha, while Anju in a third year student in Alipurduar women's college.
Both the families were in the process of fixing up their wedding date. Alipurduar SP A. Ravindranath visited the scene of crime and said, police was investigating.
Cases of snatching used to take place near this jungle nearly 15 years ago. The local police is now planning to patrol the area to prevent crimes.