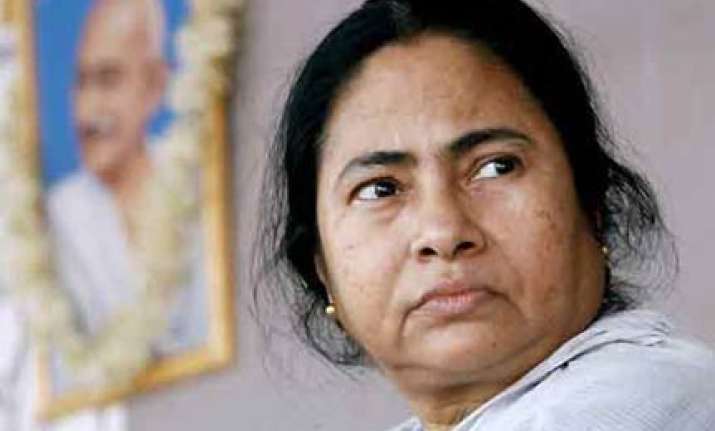 Kolkata: Railway Minister Mamata Banerjee, who suffered a chest injury while returning from her rally at Lalgarh on Monday night, has a breathing problem, a doctor attending on her said tonight.
"The condition of Mamata Banerjee is stable. But as she received an injury in the chest, she has a breathing problem," cardiologist Subrata Moitra who examined the Trinamool Congress chief at her Kalighat residence, told PTI.
"She still has pain in the neck, ribs, chest-wall and waist and is feverish," he said.
As Banerjee has refused to be hospitalised, she has been advised complete rest and daily blood test and x-ray, Moitra said.
The minister's additional private secretary Ratan Mukherjee had yesterday said that she had declined to be admitted to hospital as her mother was not keeping well.
  Banerjee had complained of chest pain after a truck hit a vehicle in her convoy at Kolaghat, 70 km from Kolkata on Monday night.
 According to Mukherjee, an armrest of the vehicle in which Banerjee was travelling hit her after the truck rammed into an escort vehicle of her convoy. The escort vehicle in turn dashed against Banerjee's car.
Union Finance Minister Pranab Mukherjee wished her speedy recovery with state Congress leader Sukhendu Sekhar Roy handing over a bouquet and a message to her additional private secretary during the day.
 Lok Sabha Speaker Meira Kumar also telephoned and wished her speedy recovery, Trinamool Congress leader Nirmal Majhi said.
Former West Bengal chief minister Siddharta Sankar Ray inquired about her health. PTI