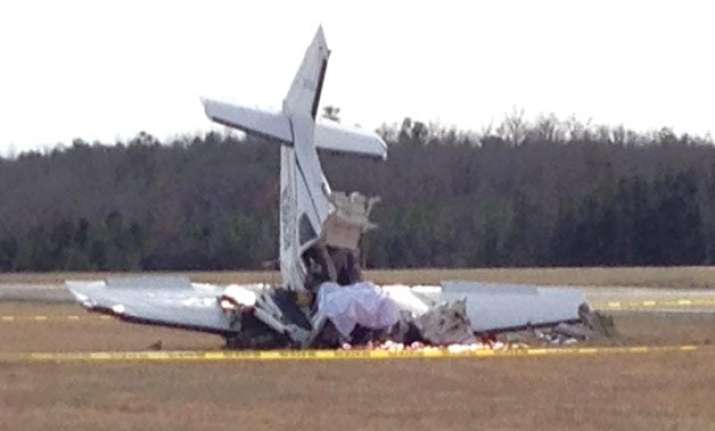 An Airbus A320 carrying 144 passengers, and 6 crew members crashed on Tuesday in Southern Alps of France.  The plane operated by German Wings airline was travelling between Barcelona and Dusseldorf. The single-aisle A320 typically seats 150 to 180 people.
Also Read: Airbus A320 crashes in southern France, 150 feared dead
 
Aviation accidents has the  highest fatality rate as compared to other modes of transportation. Year 2013 witnessed 265 deaths in flight incidents making it the safest year in aviation since 1945. 
The last 1 year has been particularly a dark period for the aviation industry as it has observed several plane crashes and claimed more than 1000 lives.
 
Here is a compilation of the major air accidents of 2014 and 2015 ( till now)
 
1) Nepal Airlines Flight 183, a de Havilland Canada DHC-6, crashed on February 16 near Khidim about 74 kilometres southwest of Pokhara, Nepal, killing all 18 people on board.
 
2) On March 8 The Beijing-bound Malaysia Airlines flight MH370 went missing with 239 people on-board shortly after taking off from Kuala Lumpur, it is officially announced in Kuala Lumpur Monday, ended in the southern Indian Ocean with no survivors. It was the first time an airliner with so many passengers has vanished without trace
 
 
3) On July 17, Flight MH17, a Boeing 777, was flying from Amsterdam to Kuala Lumpur when it crashed after being hit by a missile in Ukraine near the Russian border last Thursday, killing all 298 passengers and crew on board. Of the 283 passengers on board, 193 were Dutch.  it was the highest number of passengers killed in a "shoot down" incident.
 
4) Taiwanese  ATR-72 en route from Kaohsiung to Penghu, Taiwan, crashed on July 23 into stormy seas  when it attempted to land on Penghu in the Taiwan Strait killing 48 people.
 
5) Air Algérie Flight 5017, carrying 116 passengers  and crew, crashed over Mali on July 14, during poor weather near the border with Burkina Faso, after disappearing from radar approximately 50 minutes after takeoff, killing all 110 passengers and 6 crew members on board. All were killed in the crash
 
6) On August 10,  Sepahan Airlines Flight 5915, a HESA IrAn-140 (an Antonov An-140 built under license) crashed  shortly after takeoff from Mehrabad International Airport, Iran, killing 39 of the 48 people on board.
 
7) The AirAsia Airbus A320 plane flying from Surabaya in Indonesia to Singpore, crashed into the Sulu sea off the coast of West Kalimantan, on December 28 killing all 162 people on board. The pilot had asked for permission to divert around bad weather but no Mayday alert was issued.  
 
 
8) On February 4, TransAsia Airways Flight 235, an ATR-72, A TransAsia Airways flight carrying 58 passengers and crew careened past buildings, clipped a highway and crashed into the Keelung River in Taiwan , killing 42  of the 58 passengers and crew on board. The aircraft's death plunge was captured by a dash camera on a vehicle on a nearby road.