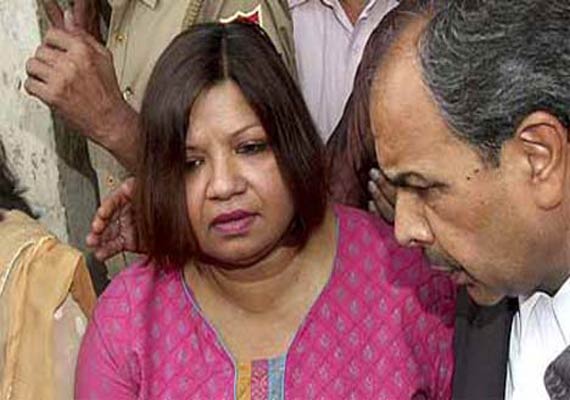 New Delhi, Dec 18 : A Delhi court will pronounce on January 7 its order on framing of charges against disgraced former Indian diplomat Madhuri Gupta, who allegedly passed on sensitive information to Pakistan's ISI. 

Additional Sessions Judge Pawan Kumar reserved his order after hearing the arguments of Delhi Police, which said Gupta had passed on information concerning deployment of troops in Jammu and Kashmir and India's projects in Afghanistan, as contained in a weekly assessment report prepared by the Indian High Commission in Islamabad.

Public prosecutor Rajiv Mohan also submitted that the contents of these reports were the property of the government of India and came within the purview of India's defence ministry.

Earlier, the court was to pronounce its order on December 7 but it was deferred after the judge sought clarifications on the status of the contents of the report for a particular period relating to developments in Pakistan.  The report was allegedly disclosed by Gupta to ISI agents in Pakistan.

Gupta's counsel Joginder Dhaiya, on the other hand, contended the report contained matters which were already widely reported and published by the Pakistani media.  Gupta, 53, posted as Second Secretary (Press and Information) at Indian High Commission in Islamabad, was arrested on April 22, 2010 by the Special Cell of Delhi police for passing on sensitive information pertaining to defence to Pakistan's ISI.

Gupta has been charged with breach of trust, criminal conspiracy and various other provisions of the Official Secrets Act.

It was alleged that Gupta revealed certain classified information to Pakistani officials and was in touch with two ISI officials Mubshar Raza Rana and Jamshed.  The charge sheet, filed in July 2010, said Gupta had an affair with Pakistani Jamshed, whom she planned to marry. 

The diplomat used a computer installed at her residence in Islamabad and a Blackberry phone to be in touch with the two Pakistani spies, it said.

She had also visited Jammu and Kashmir in March 2010 following Rana's instructions to procure the Annual Plan Report of the state, the charge sheet said.