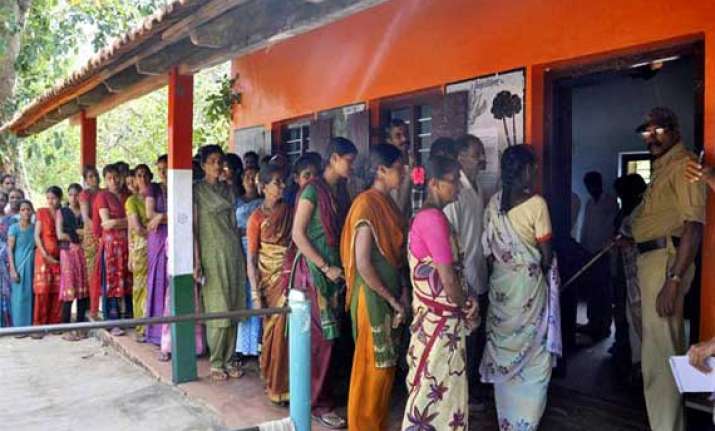 Hyderabad: The Greater Hyderabad Municipal Corporation (GHMC) administration is expecting an increase of atleast 20 percent voter turnout during the upcoming general elections.
GHMC is taking suitable steps to make voting easy for the city people. A 'Know Your Polling Station' campaign would also be launched here before the voting day in order to make voters aware of the location of their polling booths.
It has even conducted an awareness programmes in localities where polling percentage is less, providing SMS facility to voters to know the information about queue length and how much time will be taken for them to cast their vote.
According to the reports there would be one sectoral officer for about 12 polling stations and each station would be provided with an assistant sectoral officer to increase the poll percentage. The sectoral officers will be, on behalf of the returning officers, responsible for basic minimum facilities at poling stations.