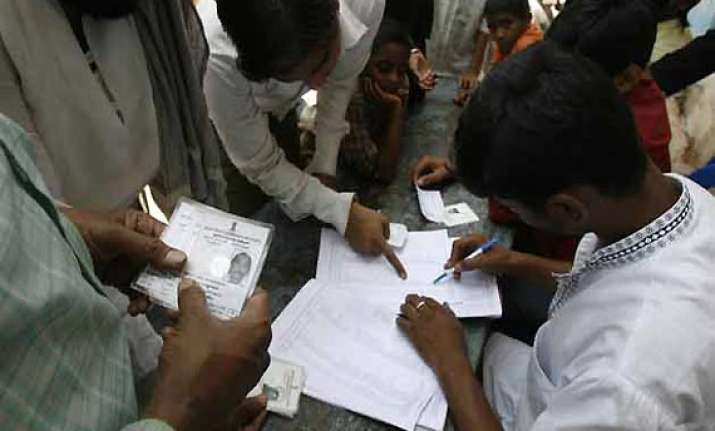 Chandigarh: Moving towards one of its highest electoral turnouts, Haryana Thursday saw nearly 73 percent of its over 1.6 crore voters exercising their franchise Thursday. Chandigarh was also all set to break its previous voting record with over 71 percent polling.
Haryana's Chief Electoral Officer Shrikant Walgad said that Haryana has recorded 70.4 percent turnout of voters in 10 Lok Sabha seats.
"The voting percentage is likely to touch 73 pe cent. Poll process was peacefully completely, baring three minor incidents today," Walgad said.
In Haryana, the highest voting percentage recorded earlier was 73.26 percent in 1977 - the first elections after the infamous Emergency. The state crossed the 70 percent voting mark in 1967 and 1996.
Minor clashes were reported in Hisar, Hatin and Jhajjar areas of Haryana. A few people were injured in these incidents.