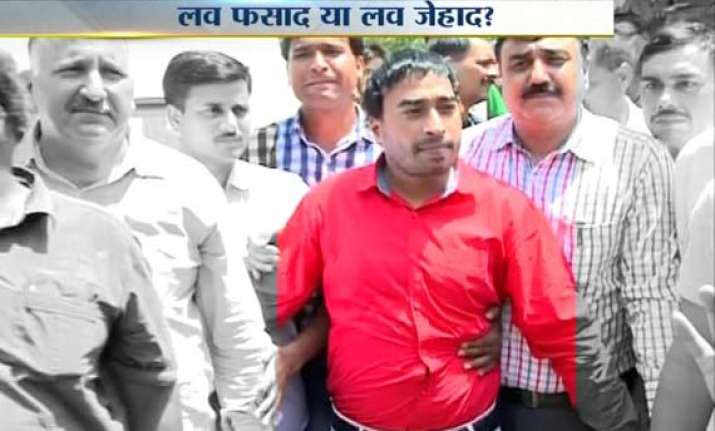 New Delhi: Rakibul Hasan alias Ranjit Kohli, the Love Jihad mastermind who forced her wife Tara Sahadeo (national level shooter) to convert to Islam, is reportedly have close contacts with several top level ministers and officers.

The truth disclosed after a Special Team of Delhi and Jharkhand Police arrested Ranjit Kohli and his mother Kaushalya Rani alias Kausar Parveen from Sarojni Nagar area on Tuesday night.

Tara Sahadeo has alleged that the son-mother duo harassed her and threatened her to push into prostitution if she doesn't accept Islam. Here, a local court in Dwarka has handed over both Ranjit and his mother to the Jharkhand Police on transit remand of three days on Wednesday.

Minister Connection

Ranjit Kohli is said to have good relations with two Cabinet Ministers of Jharkhand. First is Minority Welfare Minister Haji Hussain Ansari and second is City Development Minister Suresh Paswan.

While talking to media, Ansari has accepted that he knows Rakibul from past one year. He had also invited Rakibul to his house for a supper, where he (Rakibul) said that he has converted to Islam.  Whereas Ranjit says that he is Hindu but has been reading "namaaz" from the year 2007.

Interestingly, Ranchi Gurudwara Committee has issued a statement saying Ranjit was never spotted in any of the City Gurudwaras.