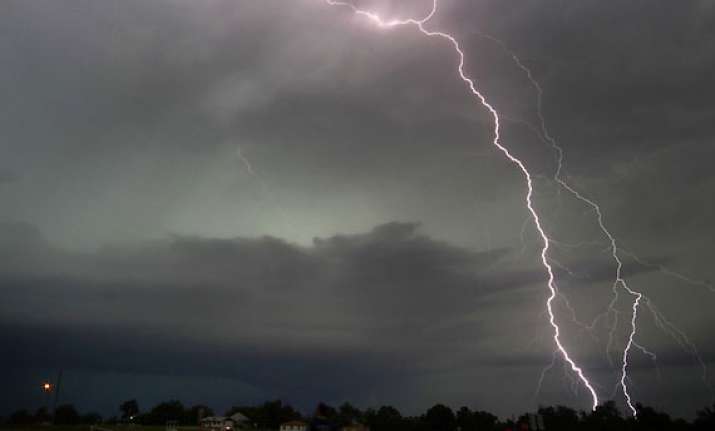 Patna: More than 25 persons have been killed and scores of others injured as lightning struck various parts of Bihar yesterday, official sources said today.  
Six persons died after being struck by lighting in two incidents in the villages under Town and Obra blocks of Bihar's Aurangabad district last evening, the sources said.  
Of the six, four boys were fatally hit by lighting while they were playing with some other children in Barwa village, while two farmers died due to similar reasons in Belgaon village, they said.
In Banka district, five persons, identified as Sukhlal Hansda (33), Ramlal Hansda (50) died on the spot after being struck by lighting in Simra village while they were working in a field, the sources said.