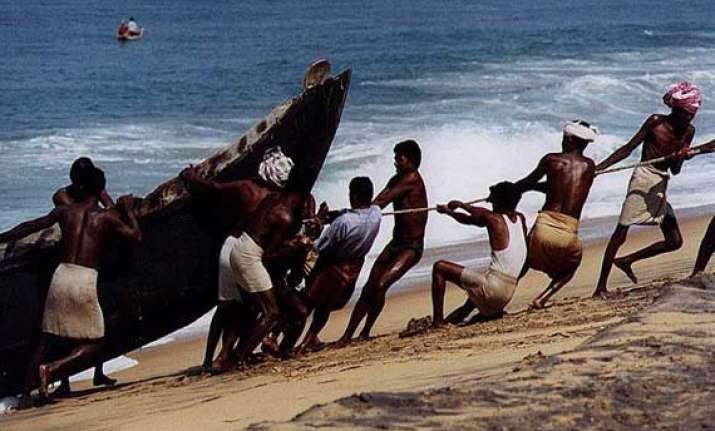 Chennai: Seventeen Tamil Nadu fishermen were today repatriated from Sri Lanka, a day after Chief Minister Jayalalithaa slammed Prime Minister Manmohan Singh over the continued detention of Indian fishermen by Lankan Navy.
The fishermen were handed over to the Coast Guard by the Sri Lankan Navy at the Indo-Lankan International Maritime Boundary Line (IMBL), an official release said.
They were being brought back onboard Coast Guard ship ICGS Rajshree to Karaikal where they would be handed over to fisheries department officials, it said.
In a letter to Singh earlier this week, Jayalalithaa had expressed concern over the latest arrest of 32 fishermen by the Lankan Navy and sought steps for the release of all 153 fishermen still detained in Sri Lankan prisons.
At an election rally yesterday, she had slammed Singh for his handshake with Sri Lankan President Mahinda Rajapaksa in Myanmar instead of taking up the release of the fishermen.
Since January this year, a total of 334 Indian fishermen have been repatriated along with their 53 boats.