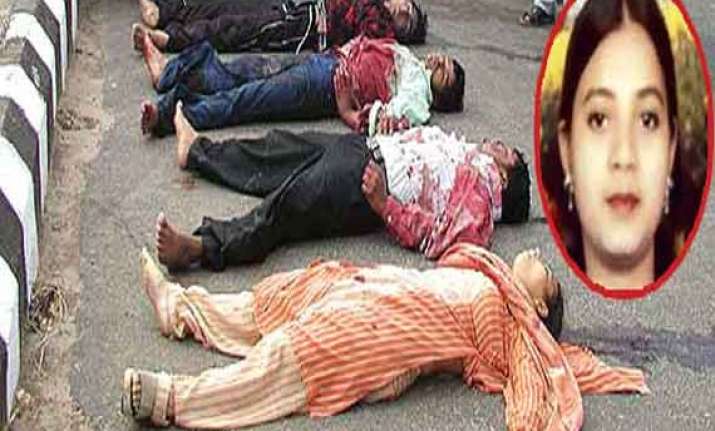 Ahmedabad: D G Vanzara, an accused in the 2004 Ishrat Jahan encounter case, today applied for regular bail before a special CBI court here.
Special CBI judge Gita Gopi posted the hearing on Vanzara's application on February 12.  "Vanzara has applied for regular bail. The main argument put by us for bail is that the CBI has relied on the statement of witnesses who were earlier accused in the Ishrat Jahan fake encounter case," said Vanzara's counsel V D Gajjar. 
In its charge sheet in the encounter case last year, the CBI had named IPS officer G L Singhal, suspended IPS officers P P Pandey, Tarun Barot and N K Amin besides Vanzara. 
The agency had also named retired DSP J G Parmar and commando Anaju Chaudhary.
The CBI accused all of them of murder and criminal conspiracy with regard to the encounter killing of Ishrat (19), Javed Sheikh alias Pranesh Pillai, Zeeshan Johar and Amjad Ali Rana on the outskirts of Ahmedabad in June 2004. 
The charge sheet said the encounter was fake and carried out jointly by Gujarat Police and IB.