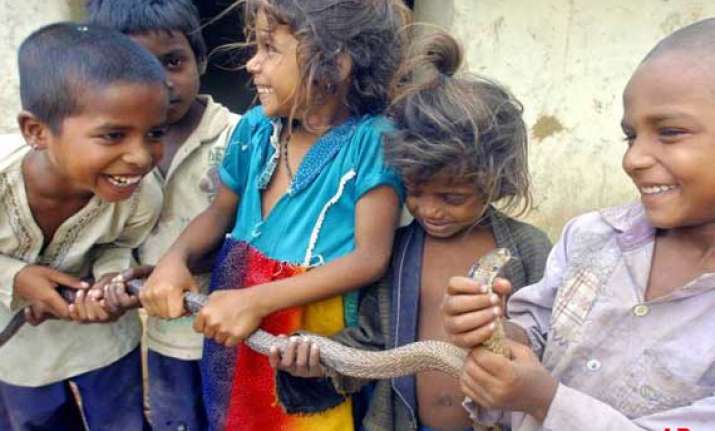 New Delhi: India, known as the 'land of snake charmers' has a unique tribe in Gujarat where children as young as two years are trained to become snake charmers.
At a tender age, these children are taught the tactic of facing a poisonous snake.
The children have to complete  ten years of  training until the boys become skilled snake charmers.