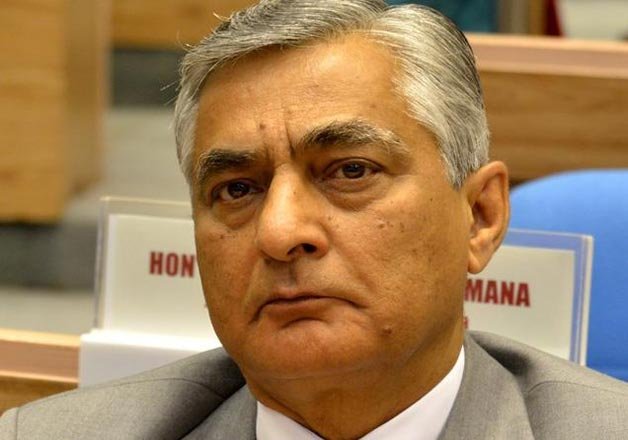 New Delhi: Chief Justice of India T S Thakur today called for an overhaul in the legal format of arbitration process, stating that "lack of professionalism" by arbitrators was bringing a bad name to the country.
"Lack of professionalism on the part of arbitrators and lawyers is bringing a bad name to the country," he said, adding, "I think that the legal format (of arbitration process) has to undergo a change."
"For arbitration to flourish in India, you ought to make yourself professional," Justice Thakur said. 
Lending support to arbitration, the CJI said that the overburdened judiciary is supportive of the alternate dispute resolution mechanism in view of the huge pendency of cases.
"We would welcome a system like arbitration. We are supportive of arbitration as it relieves us of the burden of pendency of cases. Entire judiciary, from top to bottom, is supportive of arbitration process," he said.
"What is heartening is that the government is conscious of this requirement. They have brought in an ordinance and that shows that they want to make changes, they want to make amends, things are moving and the fact that they are making some amendments in the ordinance is very heartening," Justice Thakur said.
Under the amendments proposed by the government to the Arbitration and Conciliation Act, 1996, an arbitrator will have to settle a case within 18 months.
However, after the completion of 12 months, certain restrictions will be put in place to ensure that arbitration cases do not linger on.
In his inaugural address at the two-day international conference here on 'Arbitration in the era of globalization', Justice Thakur spoke about the challenges faced in the Indian arbitration process.
Stressing on the need to have a smooth arbitration process in India, he said that the judiciary welcomes a system that is alternative to the system of adjudication.
"We would welcome a system where people would go for resolution of a domestic problem. Like arbitration where people can choose their judges and agreeing to solve their dispute with the help of those judges. We have absolutely no difficulty.
"Actually we welcome these measures where parties agree for an effort to arbitration which consume less time and money..., Justice Thakur said.
(With inputs from PTI)