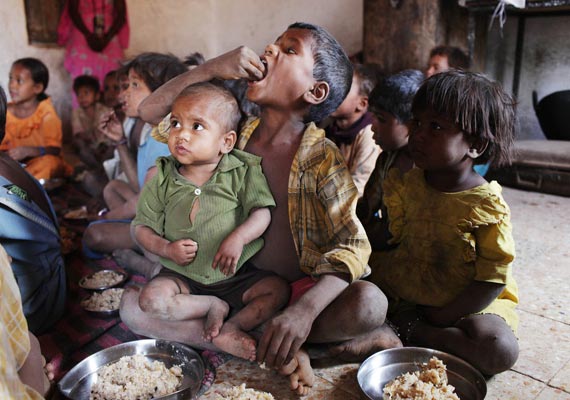 Thiruvananthapuram, Jul 23 : Even as death of a large number of tribal children due to "malnutrition" in Kerala continues to be hotly debated, Culture Minister K C Joseph today courted controversy stating that consumption of arrack by expectant tribal mothers was a major cause of death of infants in Attappadi adivasi belt.
Seizing on the Congress minister's statement on the sidelines of a function at Kannur, CPI-M veteran and Opposition Leader V S Achuthanandan charged that Joseph was heaping insult on tribal women instead of providing necessary support to the affected people.
"Consumption of arrack is rampant in tribal colonies of Attappadi. Liquor consumption by expectant mothers is one of the reasons for the death of infants. It is important that they shed the habit to maintain their health," Joseph said.
Reacting to the minister's statement, Achuthanandan said, "After starving the tribals to death, they are now insulting them."
CPI state Secretary Pannian Raveendran sought an apology from the government for "humiliating" the tribal population.
Significantly, the minister's statement came close on the heels of the visit of Prime Minister's principal secretary T K A Nair to Attappadi for an on-the-spot assessment of the situation.
Nair was deputed by Prime Minister Manmohan Singh to study reports of infant deaths in large numbers in the region due to malnutrition.
As many as 42 tribal children have died in the last 18 months in the area, most of them either due to malnutrition or ill health of mothers.
The Centre had earlier announced a Rs 200 crore package for the Attappady area. Nair had been deputed to make an assessment of the situation as prelude to work out schemes to address the health problems of tribals and related issues.