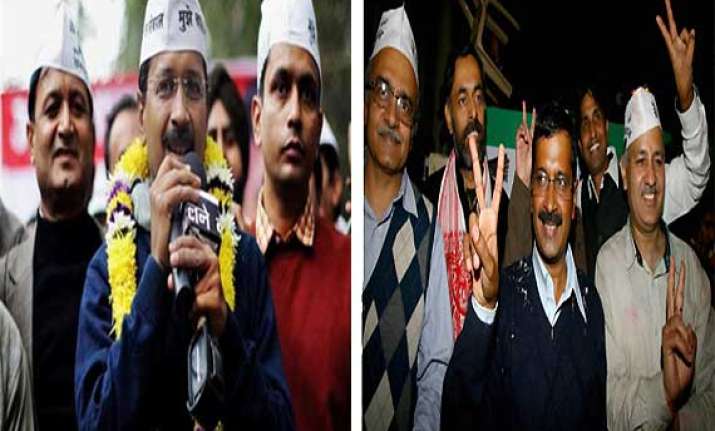 New Delhi: Friday's dramatic developments inside the Delhi Assembly followed a well-scripted path charted out by the outgoing Delhi chief minister Arvind Kejriwal and his close advisers.
In the morning, when reports came that the Lt Governor of Delhi Najeeb Jung had sent a "message" to Assembly Speaker M S Dhir asking him not to allow the introduction of Jan Lokpal Bill, the writing on the wall was clear for Kejriwal.
It was abundantly clear that even if the House adopted the Jan Lokpal Bill, it could not stand the test of law, as it was against the NCT govt's Rules of Business and the NCT Act, 1991.