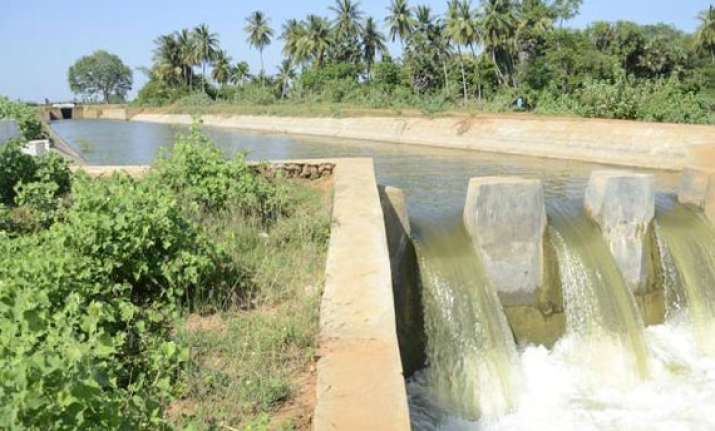 New Delhi, Dec 7: The Cauvery Monitoring Committee on Friday asked Karnataka to provide Tamil Nadu with 12 TMC of Cauvery water during December even as it asked both the states to be "more efficient" in using available water.
The meeting of the Cauvery Monitoring Committee (CMC) came after the Supreme Court on Wednesday asked the multi-state panel to meet within the next two days to decide water requirement of Tamil Nadu and Karnataka.
Kerala and Pudducherry are the other two member states of CMC which is headed by Union Secretary, Water Resources.
"It would seem equitable if Karnataka should manage water in such a way that Tamil Nadu receives 12 Thousand Million Cubic (TMC) feet during the month of December, 2012," the Committee said in its interim award.
The six-page award said 12 TMC water would not be enough to save all the standing crop in Tamil Nadu but would also adversely affect Karnataka.
"Both the states would, after this release, have a shortage of approximately 47 TMC against their requirements in December...this is not an elegant situation, as both the states would be dissastified. But in the circumstances, this seems the only pragmatic solution, the best that can be done," the award read.
It said the shortage would motivate the states to be "More efficient in the usage of available water."
It agreed that both the states have less water in their reservoirs. While Karnataka has 36.30 TMC against the 10 year average of 53.70 TMC in its four reservoirs, Tamil Nadu has 17.04 TMC against a 10 year average of 59.30 TMC.