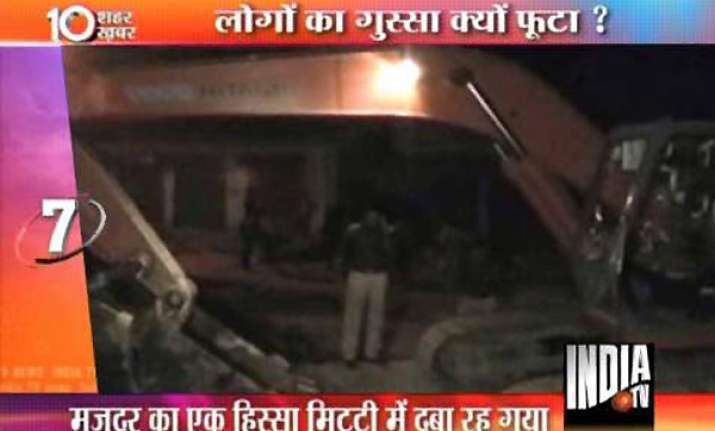 Kanpur, Nov 16: Two workers, Santosh and Pankaj, who had entered a 30-feet-deep clogged manhole for repairs on Tuesday were trapped inside as soil suddenly caved in.

A JCB machine was brought for rescue operations. While Santosh was rescued unhurt, Pankaj died by the time he was hauled up.

The incident took place near Babanagar gate  in Sanigwa colony.

Local workers stoned cars and vehicle in protest and alleged that the contractor should be arrested for not providing safety helmets to the workers for hazardous tasks.