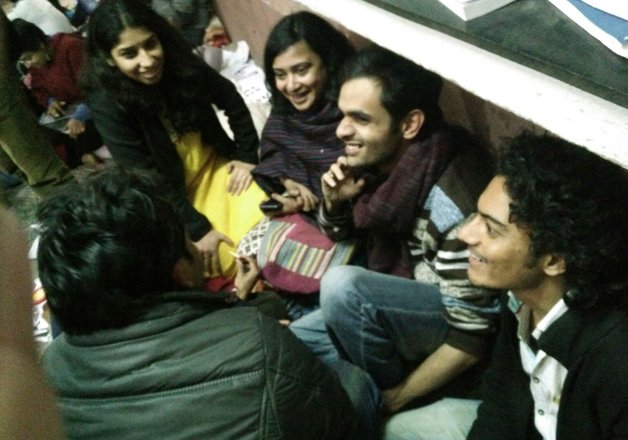 New Delhi: Refuting charges that they were running away from the law, JNU Students' Union (JNUSU) general secretary Rama Naga, one of the students who have come under Delhi Police radar for taking part in an anti-India event, today said that he and his friends were staying near the university and wanted the situation to improve to return.
"In such a situation, we felt that we needed to be safe. We were near the JNU itself and we decided that once normalcy returns, we will come back to the campus. We have submitted a letter to the Committee telling them we should be kept in the loop while making a decision," Naga said.
When asked about possibility of Delhi Police taking all of them into custody, the JNUSU general secretary said, "It's up to the Vice Chancellor to decide on the issue of our arrest. If the police is called inside the campus by the Vice Chancellor, then yes, they can arrest us. We will not put up any resistance. We have not met him (VC) yet, but will agree with whatever decision he makes."
Naga is among the 5 students who dramatically on Sunday late night surfaced on the campus. The remaining 4 students are: Umar Khalid, Anant Prakash Narayan, Ashutosh Kumar and Anirban Bhattacharya. All the students are under the lens of Delhi Police for organising a pro-Afzal Guru event that led to arrest of JNUSU Kanhaiya Kumar.
Rama further maintained that they did not do anything wrong on February 9 and that they were 'framed' using a doctored video.
"There were some students, who were not from JNU who were making those statements and when we saw them chanting, we asked them to stop. Before we begun our march, I warned the organisers of the event that there are two groups present here," Naga said.
The Delhi Police teams have been positioned outside the JNU and have been asked to wait for the students to surrender themselves. University vice-chancellor Jagdesh Kumar said the entry for police as well as the media has been barred for now.