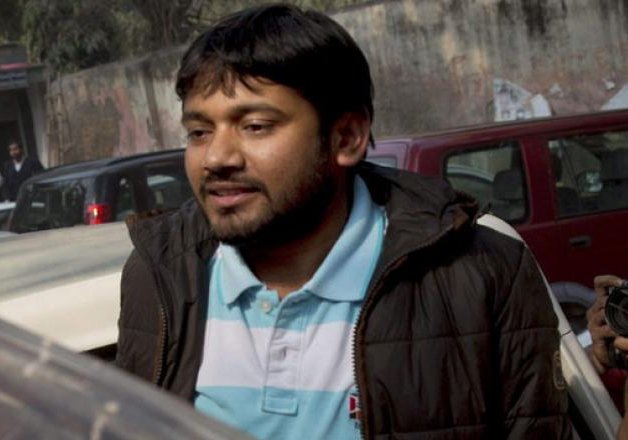 New Delhi: Security was increased at the Delhi High Court today for a hearing on JNUSU student Kanhaiya Kumar's request for bail, charged with sedition, in which he has contended that he was 'falsely implicated' in the case as he had not raised any anti-national slogan.
The plea is listed for hearing before Justice Pratibha Rani at 10.30 am. In his bail plea, Kanhaiya has claimed that he was wrongly arrested on the basis of an FIR which was devoid of evidence to book him under such a serious charge.
His counsel has said that the petition is limited to bail for Kanhaiya who was arrested on February 12 and remanded to judicial custody on February 17, amid violence at Patiala House courts which was the scene of attacks on the student leader and journalists by a group of unruly lawyers.
In the plea, he has also claimed that no case is made out against him as there was no evidence as he had never raised any anti-national slogan during the event organised in the Jawaharlal Nehru University (JNU) on February 9.
He had moved the High Court after the Supreme Court refused to hear his bail plea on the ground that it will set a "dangerous precedent" and asked him to approach the High Court.
Kanhaiya, who is in judicial custody till March 2, had approached the apex court directly seeking bail on the ground that his life was under threat in the Tihar Jail.
He was arrested on sedition charge following a controversial event at JNU campus where anti-India slogans were allegedly raised.