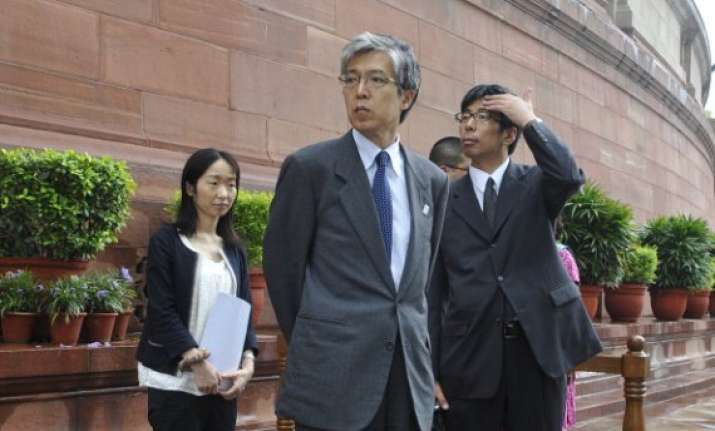 Kolkata: Japanese Ambassador to India Takeshi Yagi today said that the country's new security policy would help 'close friends' like India if the need arises.  
Speaking at a seminar organised by Observer Research Foundation, he said that Japan's new security policy enabling its military might to expand its operational range had attracted criticism from other countries.  
The ambassador said that the new policy on security does not tantamount to return to militarisation.  "We will stick to the path of peace," he said.  
Referring to the recent visit of Prime Minister Narendra Modi to Japan, the ambassador said the bilateral ties between the two countries encompassing all the aspects would receive a great boost, particularly in defence.  
He also said that both India and Japan could play a significant role in the Indo-Pacific regional cooperation.