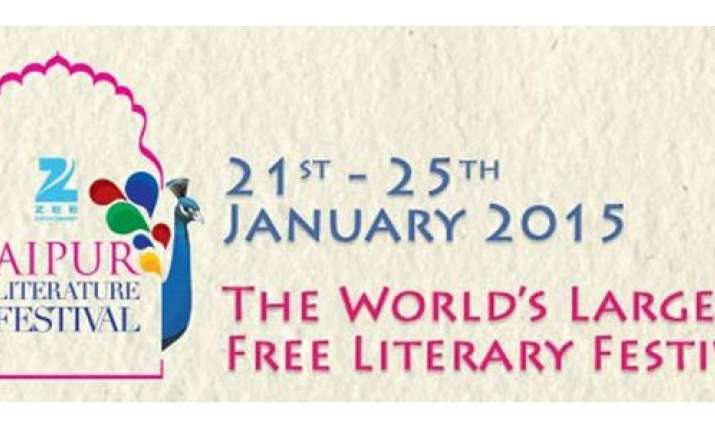 Jaipur: Starting from tomorrow, Jaipur Literature Festival, as the name suggests, is more a celebration of literary work in the pink city than routine discussions.
Having acquired a world-fame due to its opulence, the festival will continue till 25th January amassing authors of varied genre from across the world.
From noted booker prize winners to debutants of literary world, it will hail the aficionados of literary work at Diggi Palace of pink city, Jaipur.
This time again, it's going to be no less as mentioned by William Dalrymple, a writer and director of JLF. As is known, he works out creatively when it comes to getting an author of his wish at the fest.
Reluctant authors are enticed by short trips or first-class fares while the literary geniuses are lured with jungle safaris and expedition to Himalayas.
"Jhumpa (Lahiri) was lured with a tiger-spotting trip aimed at her children, while we needed something more elaborate still to entice (Jonathan) Franzen, who famously never goes to festivals. We eventually managed to tempt him with an elaborate bird-watching expedition into the Himalayan foothills," Dalyrymple once wrote in The spectator.
This time Dalyrymple has Cormac Mc Carthy of 'The Road' and 'No country for Old Men' fame and John le Carre of 'The little Drummer girl' fame on his mind.
Dalyrymple, who attends over 20 festivals a year further revealed that this time out of the 260 authors who will attend the festival, 60 are international writers. Apart from the above two noted writers, VS Naipaul and Booker winner Eleanor Catton are also on the guest list.
Philip Hensher, English novelist who has participated in the festival earlier, says he has enjoyed other Asian literary festivals, like Hay Dhaka and the Hong Kong Literary Festival. "But Jaipur is the best organized festival I've been to."
The five day fest is no less than a destination wedding in India – Heritage hotel stays, chauffeur driven cars, sundry menus, concert nights are some of the top-of-the-table services offered to the guests.
However, Sanjoy Roy, the festival producer clarifies that these mini-getaways are not offered on regular basis and are only coordinated not organized by them.
"Many of our authors are first-time visitors and while in India, would want to travel to say Goa, Kerala or Ranthambore so we make arrangements," he told to Times of India in an interview.