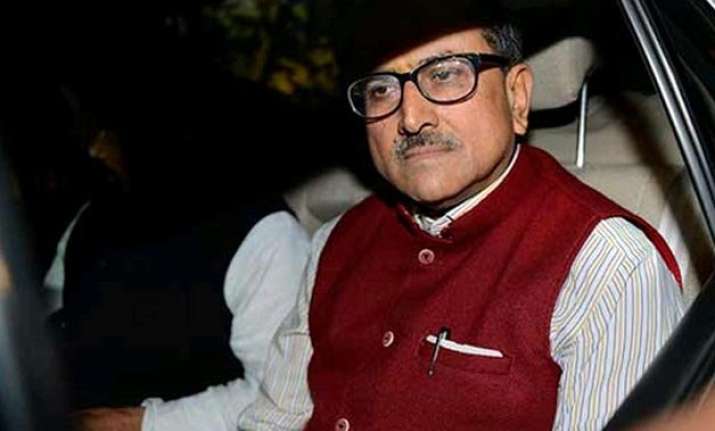 New Delhi: Ahead of the budget session of Jammu and Kashmir, Deputy Chief Minister Nirmal Singh along with Finance Minister Haseeb Drabu  met Union ministers Piyush Goyal and Arun Jaitley and discussed about needs of the state.
In their meeting with Goyal, issues like setting up of solar and thermal power plants besides hydro-based projects came up for discussion, official sources said.  They also exchanged their views about the transfer of Uri and Dul Hasti power project to the state government, the sources said.
Goyal asked both the state leaders for more innovative and creative solutions on solving the state's power situation.  The meeting came in the backdrop of an agreement between PDP and BJP in the Common Minimum programme for exploring the modalities for transfer of Dulhasti and Uri power projects to the state government as suggested in the Rangarajan Committee report and Round Table reports constituted by the earlier governments.
The two have also decided to allot a dedicated coal mine in Madhya Pradesh to the state with coal reserves of not less than 150 million metric tones for setting up a pit head thermal plant with equity support of the Centre. Later, in their meeting with Finance Minister Jaitley, Drabu requested for early release of Rs 850 crore of last year's special plan assistance for the state.
They also briefed the minister about requirements of the budget for the state. The newly-constituted state assembly is meeting tomorrow and the first budget session with Governor N N Vohra's address will begin from Wednesday.  Drabu, who is a first time MLA, will present his maiden budget.