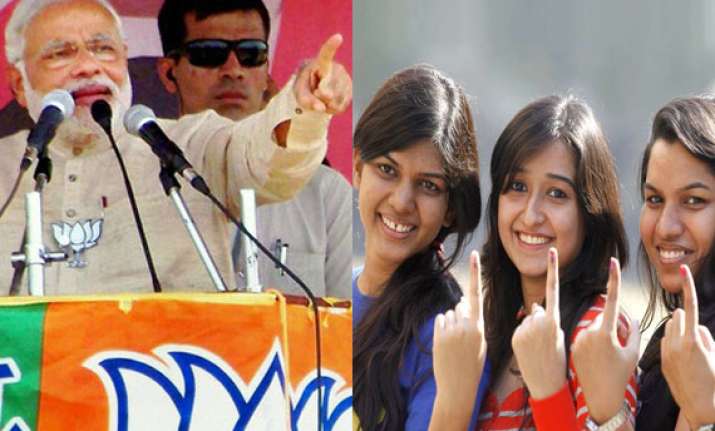 New Delhi: The twin issues of corruption and unemployment rang the death knell for the UPA as young Indians, who voted enthusiastically in this watershed election, came out decisively in favour of the man who promised change and opportunities - BJP prime ministerial candidate Narendra Modi.
"The current prime minister was seen as a man without much energy. Modi with his promise of employment generation came as a natural choice and alternative to the youth," JNU professor Manindra Thakur said.
The sentiment was shared by the nearly 120 million first-time voters who look up to Modi to revive the economy. India has one of the world's youngest populations, with 65 percent of its 1.2 billion population below the age of 35 and about 50 percent below the age of 25.
"With Modi, there will be no super prime minister," said young entrepreneur and Camilia Group regional manager Kaushik Banerjee, reflecting the young voters' disenchantment with the dual power-sharing arrangement between Prime minister Manmohan Singh and Congress President Sonia Gandhi.
"He (Modi) has a spinal cord, and I think his authority will come handy in checking corruption. Rahul, on the other hand, has no track record. His own constituency is in bad shape," Banerjee added.
Political commentator Paranjoy Guha Thakurta believes young India does not view Modi from the prism of the 2002 Godhra riots. In the 2014 general election, there were 23.16 million voters aged between 18 and 19 years, accounting for 2.8 percent of the total electorate.