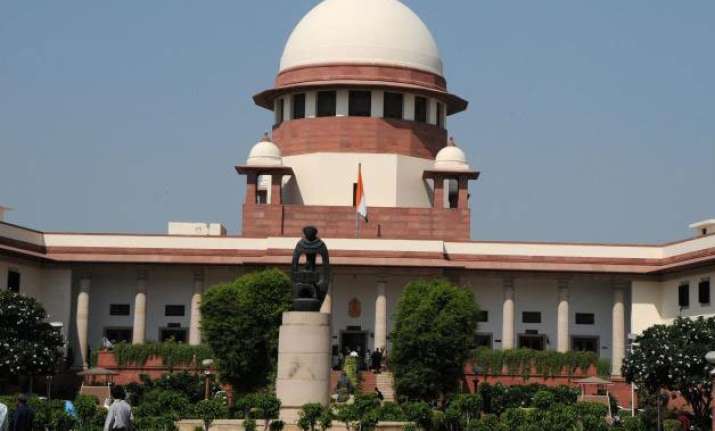 New Delhi: The central government today assured Supreme Court that Section 66A of the Information Technology Act would not be used to strangulate "political dissent and contrarian views" posted on social networking sites. 
Under Section 66A  of Information Technology Act, 2000, any person is liable to be punished if he or she sends "offensive" messages through a computer or any other communication device like a mobile phone or tablet. Conviction, under this section, may result in imprisonment up to three years with fine.
Holding out its promise, the government stated its view on the Act to a bench of Supreme Court re-hearing a batch of petitions challenging the legality of the law which confers wide powers of arrest to police.
Among recent cases of arrest under this section, two young women were arrested in Mumbai for a Facebook post which was found offensive by Shiv Sena; a lecturer was arrested in Kolkata for forwarding cartoons of Chief Minister Mamata Banerjee and a writer was arrested in UP for criticizing suspension of an IAS officer.
Thereafter, many petitions were filed in SC challenging the law as too vague, broad and subjective.
Finally, SC in an interim order restrained police officers from arresting anyone without getting clearance from their superiors first.
Additional Solicitor General Tushar Mehta strongly defended the legality of this law.
The opponents, in their petition are arguing that the I-T Act cannot prescribe restrictions on a citizen's freedom of speech and expression which is conferred under Article 19 (2).
Another lawyer, Prashant Bhushan, for NGO Common Cause argued that any restriction of free speech on social media would be unreasonable.
"All the offences, apparently covered by the I-T Act, already exist in the IPC and are very concisely defined", he said.
"Every person is entitled to be informed as to what the state commands or forbids and that the life and liberty of a person cannot be put in peril on an ambiguity," he further stated, quoting from SC's earlier ruling in the Maneka Gandhi case.
He further substantiated his statement by giving two reasons – one, vagueness, in criminal law, does not put a citizen on notice as to what conduct is prohibited and second it encourages arbitrary enforcement .
Bhushan insisted SC to declare section 66A as "void" because it makes any conduct, which hurts a complainant's sensitivity, an offence.
He said, "Mere intolerance or animosity cannot be the basis for abridgement of constitutional freedom (to free speech)."