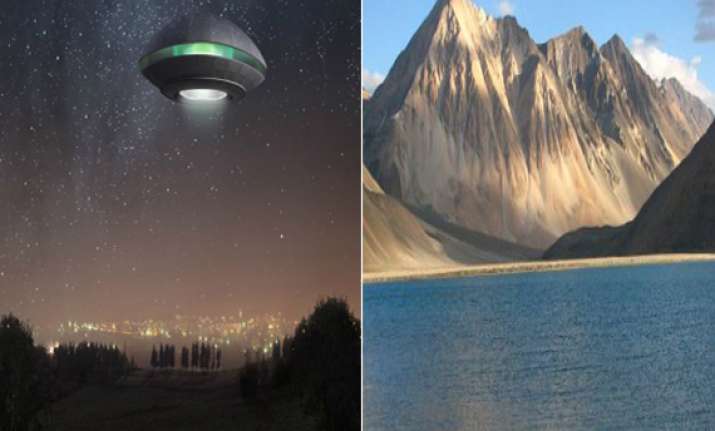 Leh/New Delhi, Dec 16:  A team of scientists from Indian Space Research Organisation will soon arrive in Leh to further corroborate that the mysterious luminous objects seen on the horizon over a lake in Ladakh region of Jammu and Kashmir are actually "Chinese lanterns".
Official sources said today that after getting the preliminary report that the luminous objects flying over the horizon of Pangong lake, located 160 km from Leh township, could be Chinese lanterns, the security agencies wanted an assessment of experts from another organisation for confirmation.
Therefore, it was decided to request ISRO to send a team of scientists to examine the flying objects and give its report, the sources said.
Indo-Tibetan Border Police (ITBP) had written to the Government in October this year about sighting of some orange-yellow luminous flying objects on the horizon over the Pangong Lake.
Besides, Leh-based 14-Corps was also alerted by the ITBP which reported to its Udhampur-based Northern Command.
After the incident, scientists from various organisations in consultation with experts of the IAF, whose radars were also unable to pick up any signal due to the flying of the unidentified objects on the horizon of the lake, came to a conclusion that it was Chinese lanterns.
The proposal to shoot down one such flying object was turned down by the Government as the region had last heard a gun shot only on October 29, 1962, during hostilities with China and such a move had the risk of increasing tension.