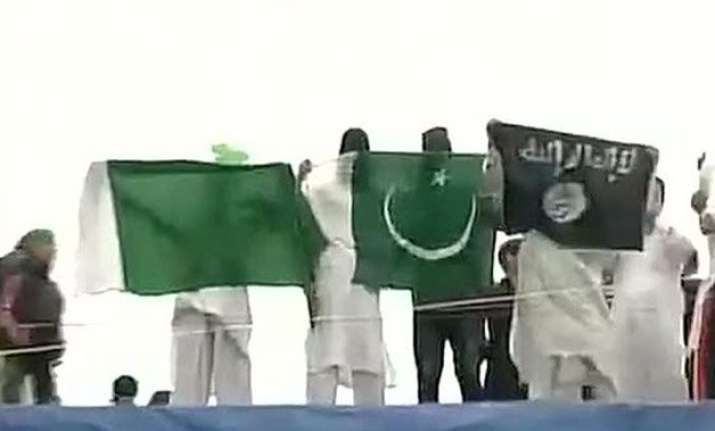 Srinagar: On a day when Prime Minister Narendra Modi is visiting Jammu and Kashmir, some masked youths waived flags of Pakistan, Islamic State and Lashkar-e-Toiba in Nohwatta area of Srinagar today.
The incident took place after a clash broke out between some people and police.
The protesters pelted stones at the police, who in turn resorted to tear gas firing to disperse the mob. The situation was reported to be in control when last reports came in.
In the last few months there have been reports of around a dozen incidents of ISIS flag being waving in the valley.
ISIS, the terror group has gained notoriety for its brutal online videos and it also has occupied a large part of Iraq and Syria.
Slamming the Mufti government for its inability to control such incidents, Congress alleged that Pak flag is flying in Kashmir valley from the day Mufti Mohammad took over as CM with BJP support.
 Condemning the incident, BJP leader Ravinder Raina also said, "I believe such people should be ordered to shoot at sight."