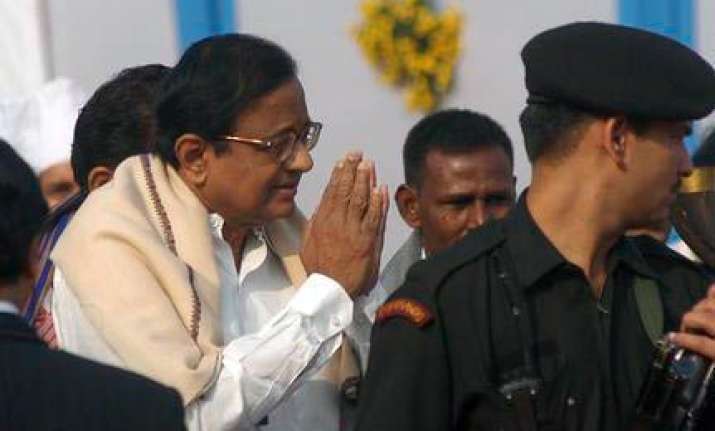 New Delhi , Nov 1: The interlocutors on Kashmir , who have come under criticism for making controversial statements, were today asked by Union Home Minister P Chidambaram to refrain from giving a "ball-by-ball commentary" about the progress made in their dialogue.
"I think...interlocutors should not give a ball-by-ball commentary about their dialogue. This is interlocution. This is not a cricket match," he told reporters when asked about interlocutor Dileep Padgaonkar claiming that a terrorist had promised to present to him a peace plan for the Valley.
When it was pointed out that the statement was made by one of the interlocutors during a TV show, Chidambaram said, "that is because you ask questions."
Padgaonkar and another interlocutor Radha Kumar had stirred a controversy by stating that Pakistan should be involved in finding a lasting solution to the Kashmir issue.
On criticism from BJP of remarks made by interlocutors, he said if the party wants the dialogue process to succeed, it "should show restraint and not make these completely baseless allegations. They should give the dialogue process a chance to succeed."
The Home Minister said the interlocutors have, to some extent, changed the discourse in the state and "I sincerely hope that the people in the state will give peace a chance and give dialogue a chance."
Noting that the situation in the Valley was gradually getting back to normal, Chidambaram, who returned from the state last evening, however, added that it is "too early" to say that everything is normal there." PTI