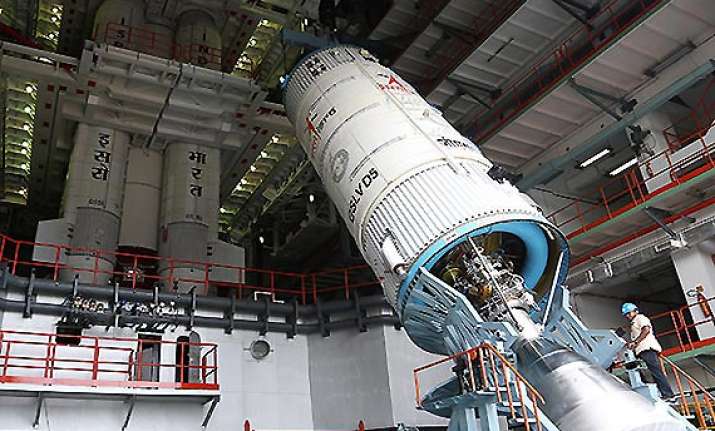 Sriharikota (Andhra Pradesh): The Indian space agency on Monday called off the launch of its heavy rocket geosynchronous satellite launch vehicle (GSLV-D5) due to leak in the second-stage engine.
The fresh launch date will be announced later, said a spokesman of the Indian Space Research Organisation (ISRO).
Nearly two hours before the scheduled blast off at 4.50 p.m. while the cryogenic engine was being fuelled up, scientists and officials at the mission control centre suddenly became excited and were huddled in a series of discussions.
Space scientists in the mission control centre gathered in small groups around some monitors.
The countdown was put on hold for some time and an emergency meeting of scientists was called and a decision was taken to hold the launch.