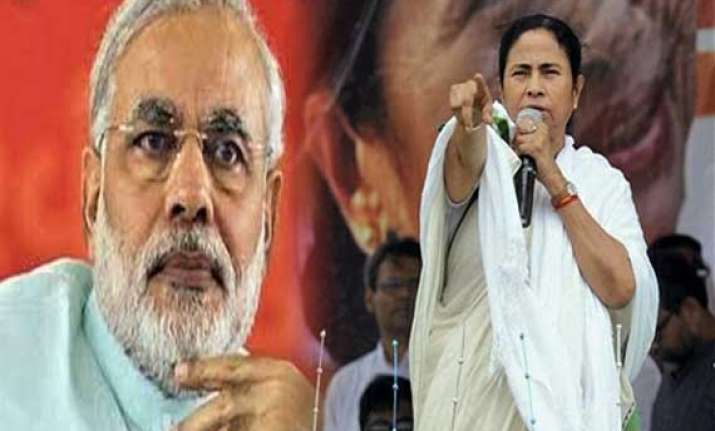 Kolkata:
Lashing out at BJP prime ministerial candidate Narendra Modi, West Bengal Chief Minister Mamata Banerjee Monday said the country would go back to the dark ages if such a person occupies the top post.
A day after Modi launched a no-holds barred attack on Banerjee, accusing her of joining hands with Finance Minister P. Chidambaram to save the Saradha scamsters and ruining the state by vote bank politics, Banerjee hit back at him, saying he was trying to cause a "sea of bloodshed" in Bengal.
"He is free to do politics. If the man being projected as a prime ministerial candidate, becomes prime minister, takes charge of the country. then it will be unfortunate for the country, the country would be back in the dark ages," said Banerjee, also the Trinamool Congress supremo.
She accused Modi of trying to "drive a wedge between Bengalis and non-Bengalis, and threatening to throw out people bag and baggage."
"Who are you? Which Charlie? He has caused a river of bloodshed in Gujarat, now is he trying to cause a 'sea of bloodshed' here?" Banerjee asked.
Addressing an election rally in Sreerampore of Hooghly district near here, Modi Sunday alleged that Banerjee had no love for people from outside the state who have settled in Bengal, but "your face glows when immigrants come from Bangladesh".