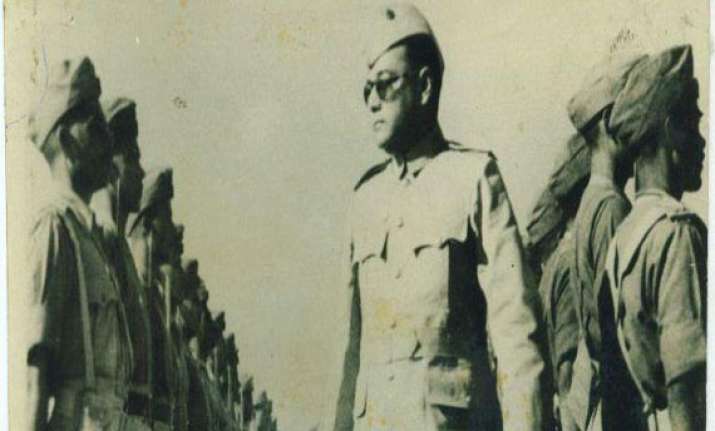 Kolkata, Nov 17:  An investigative insight into the Netaji mystery has been provided by writer-journalist Anuj Dhar in his book 'India's biggest cover-up' with the suggestion of replication of the JFK Records Act in India to unravel the truth about the leader.
"In 1994, the US government cleared the air about John F Kennedy's assassination by making comprehensive declassification of records," Dhar said in his book. For the last six decades, ever since the British
disbelieved the Japanese announcement of Netaji's death in an air crash at Taipei and an American correspondent's claim to have seen him alive in Saigon days afterwards, India's longest-running controversy was still raging almost non-stop, the book said.
Making a powerpoint presentation at the book's launch here last night, Dhar narrated how he relied heavily on official records, mostly still classified and additional information from PMO, Ministry of Home Affairs, Ministry of External Affairs and other sources.
Dhar, a researcher, sought to support the theory that had Netaji not died at the close of WWII, he could have become leader of free India. "But did he really?" he questioned.
Dhar, who said he had spent the last one decade with mainstream researchers and historians, and was also in touch with the Taiwan government which ruled out the air-crash which had supposedly killed Netaji.
He claimed that archival material and information obtained under the information acts of India, the US and the UK had also been made use of.
The book has been published by Vitasta publishing, New Delhi.
The book is a sequel to Dhar's first on Bose 'Back from dead : Inside the Subhas Bose Mystery' published in 2005.