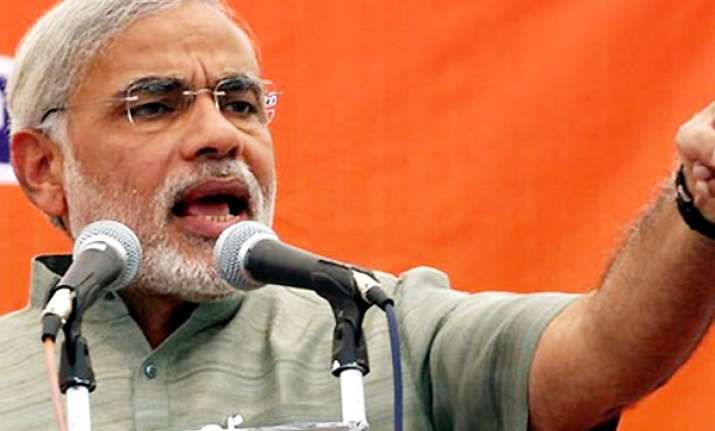 Ahmedabad, Nov 24: Gujarat Chief Minister Narendra Modi on Wednesday said the nation was facing a threat from Naxalism and terrorism.

"The nation virtually is seized with internal security problems such as terrorism and Naxalism. The pattern of crime too has undergone a sea change with the application of technology," he said.

Modi was speaking at the passing out parade of police sub-inspectors at Gujarat Police Academy in Karai, where 530 PSI's, including 68 women, were inducted into the Gujarat police force.

"You are being inducted at a time when the nation is facing challenges from terrorism and Naxalism. More jawans have been killed by the bullet of terrorists in India than in any war the country has fought," Modi said.

"Naxalism has been halting the progress of the nation," he said.

"In such an environment it is important that you should hold your nerves and deal with the situation without fear," he added.

The responsibility of men in uniform has increased manifold with round-the-clock duty, stress, strain, and risk to life, but they should use a humane approach to deal with people, Modi said.

The Chief Minister announced that the state Home Department would develop a 100-hour module in collaboration with the Rakshashakti University, where each trained police officer would serve as a mentor for his junior colleagues and constables for 18 months.

He inaugurated a sports complex and a swimming pool for the trainees at the Police Academy.