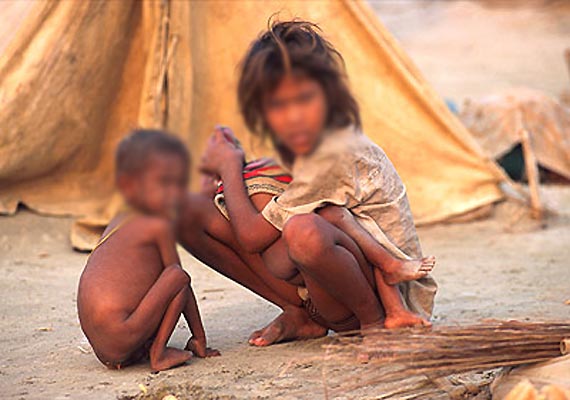 Bhopal: In a shocking news, children from impoverished Bundelkhand region of Madhya Pradesh are being mortgaged for a few bags of grains. 
Last year around 26 children allegedly worked as servants in Panna district against foodgrains.
The issue came to light when a woman informed the Human Rights Commission that her 13-year-old son has been mortgaged for a year against six bags of foodgrains.
Another child was also mortgaged for six quintals of foodgrains.
A survey was conducted by a local resident to find out the number of children mortgaged in the village. It was found that in Rajapur there is a practice among tribals of mortgaging their children in lieu of foodgrains.
The matter was brought to the notice of district administration but it has so far remained silent.
The mortgaged children are even devoid of basic schooling.
Rajapur village hit the headlines five years ago when
Rahul Gandhi
, Congress vice-president, was on his  Bundelkhand visit.  
The fate of the village remains unchanged despite allocation of funds under the Bundelkhand package.