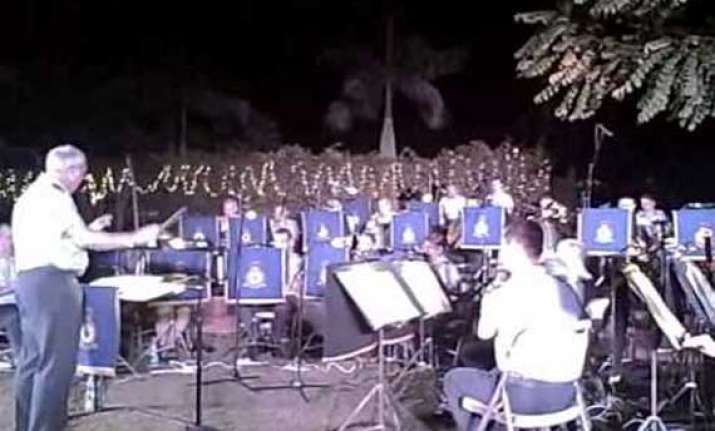 New Delhi: With an aim to inculcate the feeling of patriotism in the inmates, Tihar jail authorities yesterday organised a special musical performance of Indian Air Force band.
The programme, organised in the Central jail Number one, enthralled the audience comprising Air Force officers, prison officials and staff and inmates.
"It was organised to inculcate the feeling of patriotism among the inmates," an official statement said.
The IAF band played various tunes like 'Vande Matram', 'Saare Jahan Se Achha'. Later, prisoners also sang the bollywood number like 'Senorita' from the film 'Ye Zindagi Na Milegi Dobara'.
Vimlaa Mehra, Director General (Prisons) welcomed the Air Force Officers and personnel for coming to the prison for the performance. She elaborated various reformative and rehabilitative activities being carried out in the jails for the welfare of prison inmates.
Also present on the occasion were Air Marshal H B Raja Ram and Air Vice Marshal S K Chakravarti.