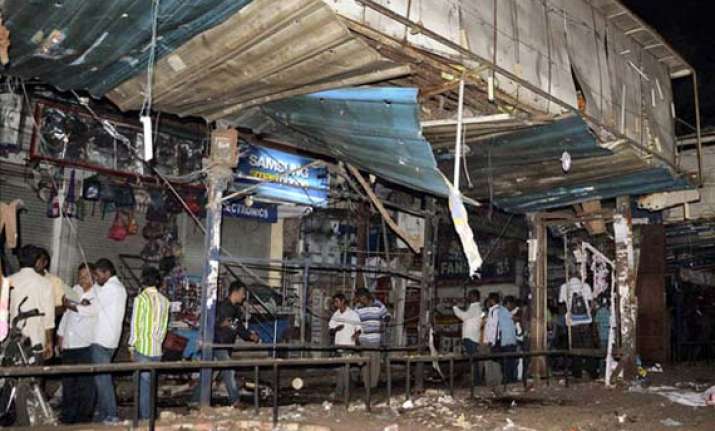 Hyderabad, Feb 22 : Eight of the 16 people killed in the twin bomb blasts in Hyderabad Thursday evening have been identified, police said.
They are Mohd. Rafeeq (22), Ijaz Ahmed (first-year student of polytechnic college), Vijay Kumar (23, MBA student), Mutyala Raju (23, MBA student), A. Ramulu (56), R. Shivani, Gunta Thirupathi and Srinivas Reddy.
The remaining bodies at government-run Osmania Hospital are yet to be identified.
The list of injured released by the office of Cyberabad police commissioner in the early hours of Friday shows 121 people were admitted to seven hospitals in the city.
Thirty injured were undergoing treatment at Osmania Hospital and 26 at Care Hospital.
Another 26 were admitted to Omni Hospital, 18 to Yashoda Hospital and 11 to Kamla Hospital. Six were brought to Savitha Hospital with simple injuries while four others were admitted to Kamineni Hospital.