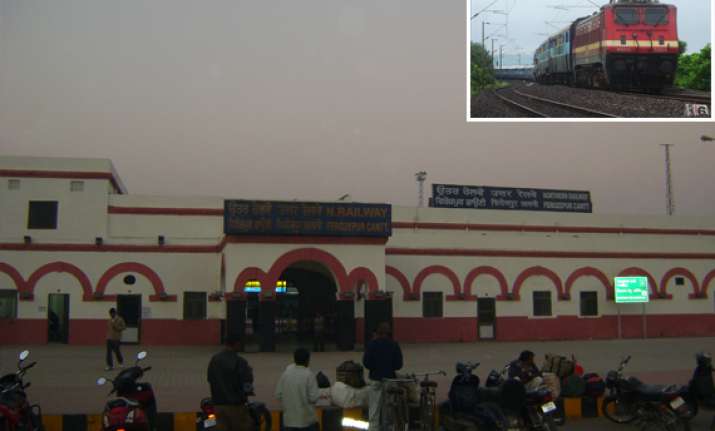 Firozpur(Punjab), Oct  30: Mumbai-bound Punjab Mail was stranded for about two hours here on Saturday night  following a hoax bomb scare created by an inebriated man.  The Firozpur-Mumbai train was scheduled to depart at 9:45 pm. Some Railway protection force constables who were patrolling the station overheard a man saying that someone has planted a bomb in the train.

"They caught hold of the man, who was drunk, and took him to the RPF police post for interrogation," RPF company commander Ramphal Singh said.

During interrogation, the man told RPF personnel that his name was Avtar Singh and he was a native of Bhatinda.  He said some one has told him that a bomb was planted in the train, Singh said.

Following the information, the RPF contacted BSF for sniffer dogs and the whole train was searched thoroughly.  However, no explosive was found, railway officials said.  The train was allowed to leave at 11.45 pm, two hours after its scheduled departure.

Avtar would be handed over to police, which would take  proper action against him, Singh said.