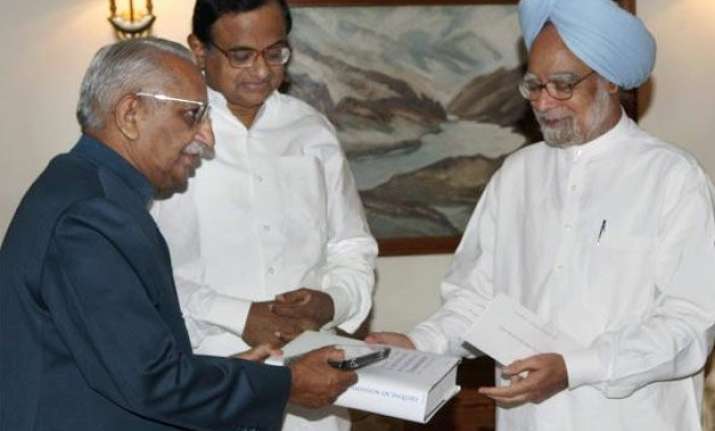 New Delhi: Former Punjab and Haryana High Court Justice (retd) Manmohan Singh Liberhan says that it was he who had first used the term 'Hindu militants' in his report on the Babri Masjid demolition case.
The term made it to the headlines last week when Union Home Minister Rajnath Singh had inside the Parliament attacked erstwhile UPA government for coining the term 'Hindu terror'. He had said that it had weakened government's fight against terrorism.
When Liberhan was asked about it, he said, "I mentioned the term 'Hindu militants' in my report. Even if I change my view, I cannot rub it off. I am not a politician. Any kind of terrorism is bad. Killing of innocent people is bad."
The commission headed by Justice Liberhan had submitted its report running over more than 1,000 pages, to the government after 17 years in 2009.
In his report, he had indicted many senior BJP and RSS leaders in the report.
"I have given various recommendations. No political party is ready and willing to act on that. It's politics of votes and slogans. A commission of enquiry is totally useless... These commissions will meet the same fate as that of other commissions. How many commissions have been appointed in the anti-Sikh riots and Subhas Chandra Bose cases?" Justice Liberhan said.
He also claimed that independence of agencies like National Investigation Agency (NIA) is a farce and that if 'political masters want, they can get matters investigated overnight and cases can reach finality'.