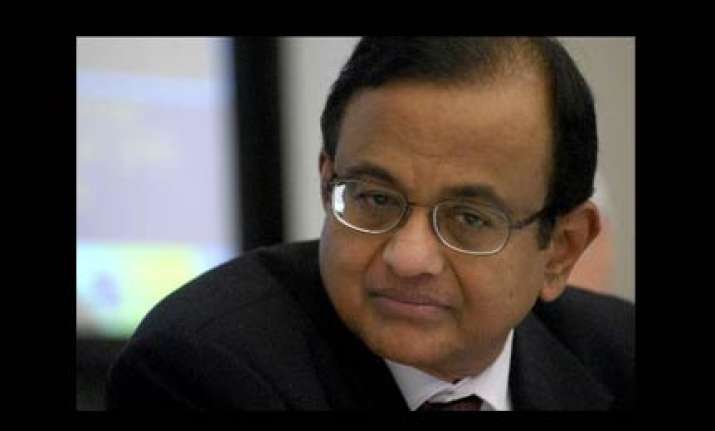 Sivaganga (TN), Oct 24 (PTI) Describing the rise in prices of petroleum products as "unavoidable", Home Minister P Chidambaram on Saturday said that oil companies continue to sell fuel products, except petrol, at subsidised rates.
"The rise in prices of petroleum products can not be avoided in developing countries," he said at a function late last night at Karaikudi in his native district of Sivaganga, Tamil Nadu, while noting that India imports 70 per cent of its fossil fuel requirement at present.
Nevertheless, the government provides a subsidy of Rs 300 on domestic cooking gas cylinders and Rs 15 per litre of kerosene, he said while inaugurating a State Bank of India ATM at a petrol bunk.
In June, the government had freed petrol pricing from its administrative control, allowing state companies to fix rates in line with the cost of production.
Participating in a separate education loan disbursal function organised by Indian Bank at Vridhachalam in Cuddalore district yesterday, Chidambaram said the scheme providing interest subsidy on educational loans would be available in the ongoing 2010-11 academic year as well.
Giving away educational loans to the tune of Rs 20 lakh on the occasion, he said the Centre launched the interest subsidy scheme in 2009-10 to help economically poor students take up higher education.
He asked students to fully utilise the scheme to pursue higher education.
Chidambaram said the UPA government has provided monetary benefit to the tune of Rs 1,24,000 crore to various weak sections of society in the country. This includes farm loan waivers worth Rs 70,000 crore, educational loans totalling Rs 34,000 crore and Rs 20,000 crore of financial assistance for 30 lakh self-help groups.