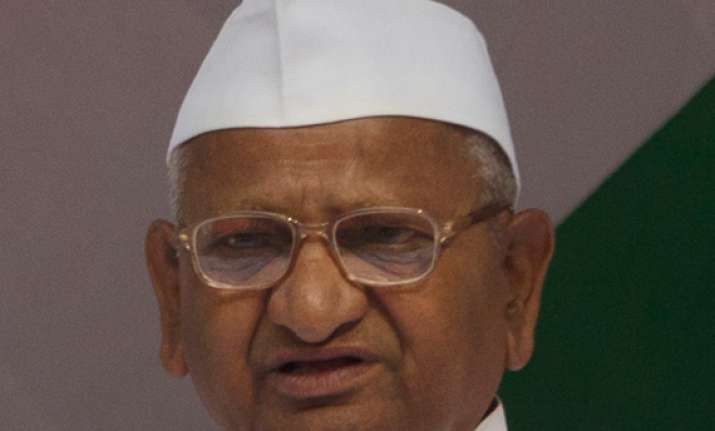 New Delhi, Dec 11: Anna Hazare today directly blamed Home Minister P Chidambaram for his arrest on August 16 when he was to launch his fast and claimed that there was a plan to bundle him out of the capital as was done to Yoga guru Ramdev.

Hazare, who was arrested on the morning of August 16 and sent to 7-day judicial custody for trying to defy prohibitory orders, said he refused to come out of the jail after the Government decided to release him.

"I was sent to Tihar Jail and I was given the jail uniform. When I was about to take some rest, one police officer came and told me that I have been released," he told his supporters at his one-day token fast here.  "When the top police official told me that I have come out of jail and can't go back, I told him I will remain in his office only. There was a plan to take me directly to airport and put me in an Air Force plane and take me to Pune," he said.

"They wanted to do the same as they did with Ramdev baba in June. They wanted to take me out of the capital. Whose is behind these? Chidambaram. He is behind these," he said.

After Hazare's arrest, Chidambaram had strongly defended the move and said the Gandhian was taken into custody after Delhi Police came to a conclusion that he and his supporters would commit a "cognisable offence" by defying prohibitory orders.

Prime Minister Manmohan Singh had then told Parliament that Hazare and six others were arrested as a preventive measure by Delhi Police.